A space shuttle for a suspension!
28th May 2019
Design
Blog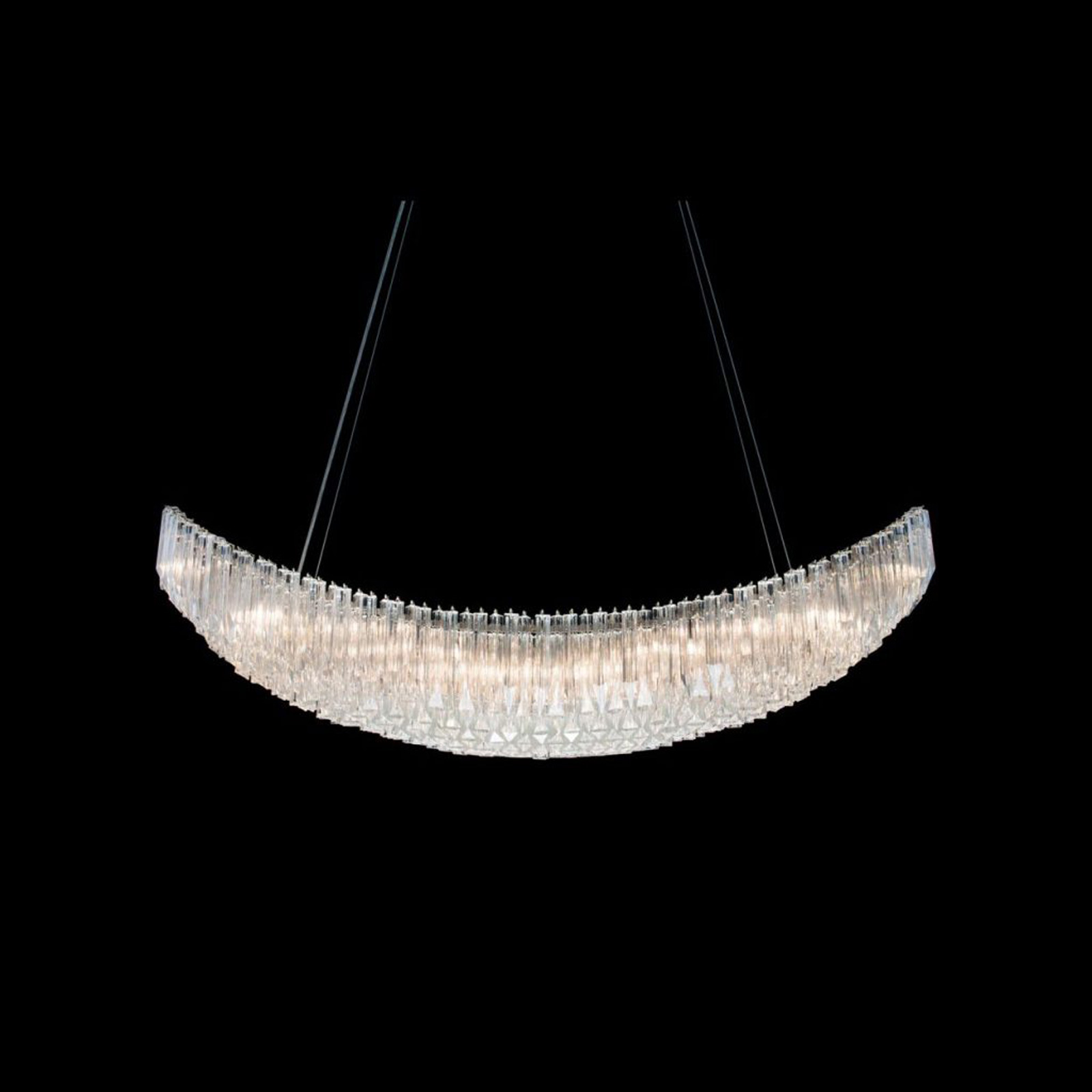 Raphael Navot likes to push the boundaries of raw materials in order to get the best out of them!
No need to introduce him anymore, he paired up with French Designer Veronese to do just that and create the outstanding chandelier TOH 'Trigonometric Oval Hemisphere' where lights flood out from at least 600 Murano glass pieces.
In one word: unique!