Journey to the origins of art
30th October 2018
Influential creative women
Blog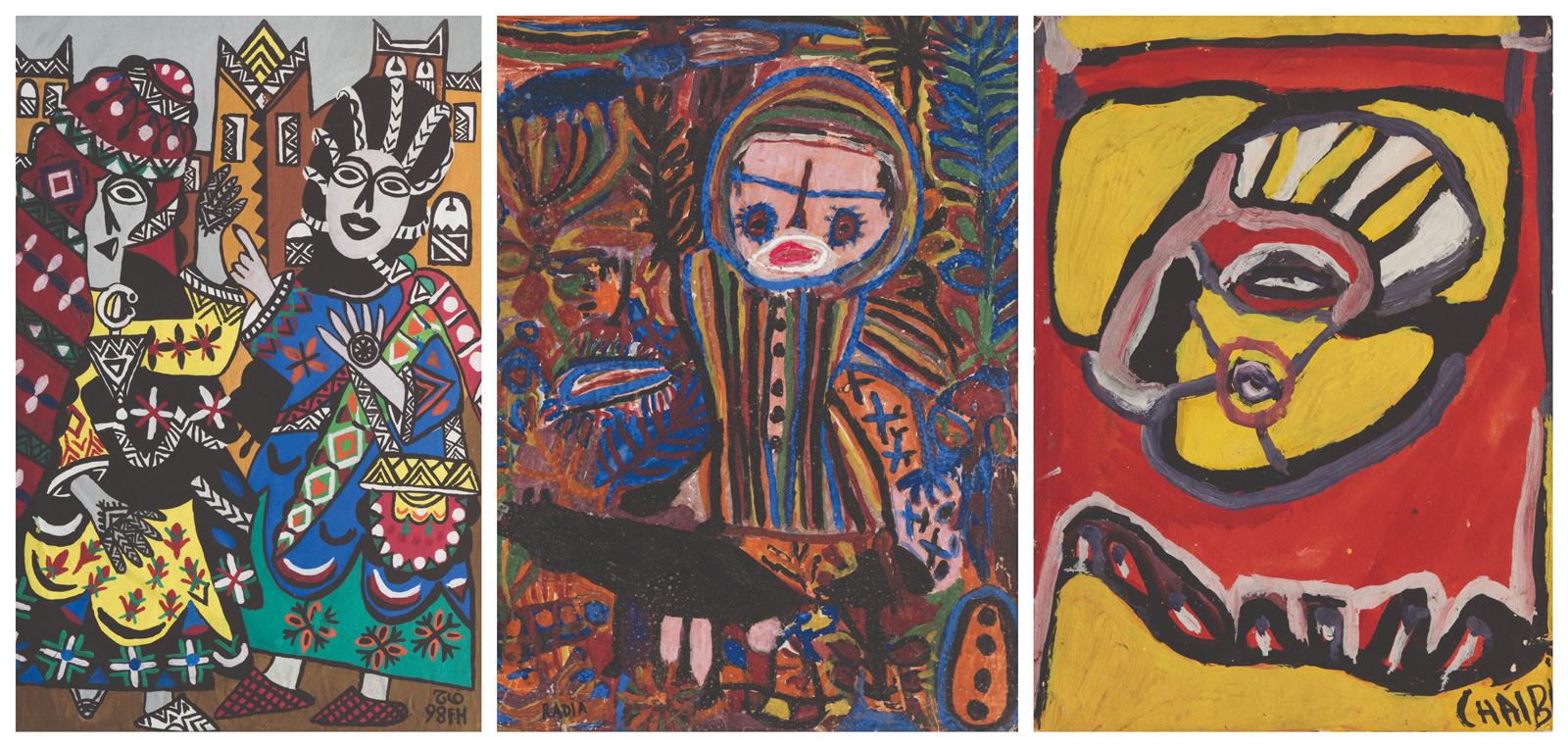 Mehdi Qotbi, President of the National Foundation of Museums (FNM) declared: "We are very proud to present the work of these three great Ladies. It is a way for us to underline the importance of women as leaders in our society, since Chaïbia Talal, Fatima Hassan El Farrouj and Radia Bent Lhoucine have all three opened a path to freedom through their pictorial art".
Indeed, free, self-taught and pioneer, these three Moroccan artists have managed to express their emotions on canvas as well as on paper with spectacular strength and talent.
If Chaïbia focuses most of her work on portraits, we find that Fatima concentrates on the theme of festivity and Radia Bent Lhoucine on a more feral theme. This illustrates each artist individual sensibility while their work has a lot in common.
This exhibition – open until the 23rd January 2019 – is a must for those who wish to experience a return to roots and an escape to the feminine universe with over 60 artworks of different shapes and colors by these three icons of Moroccan pictorial art.