New address for Nelly Rodi
4th February 2019
Spaces + Interiors
Blog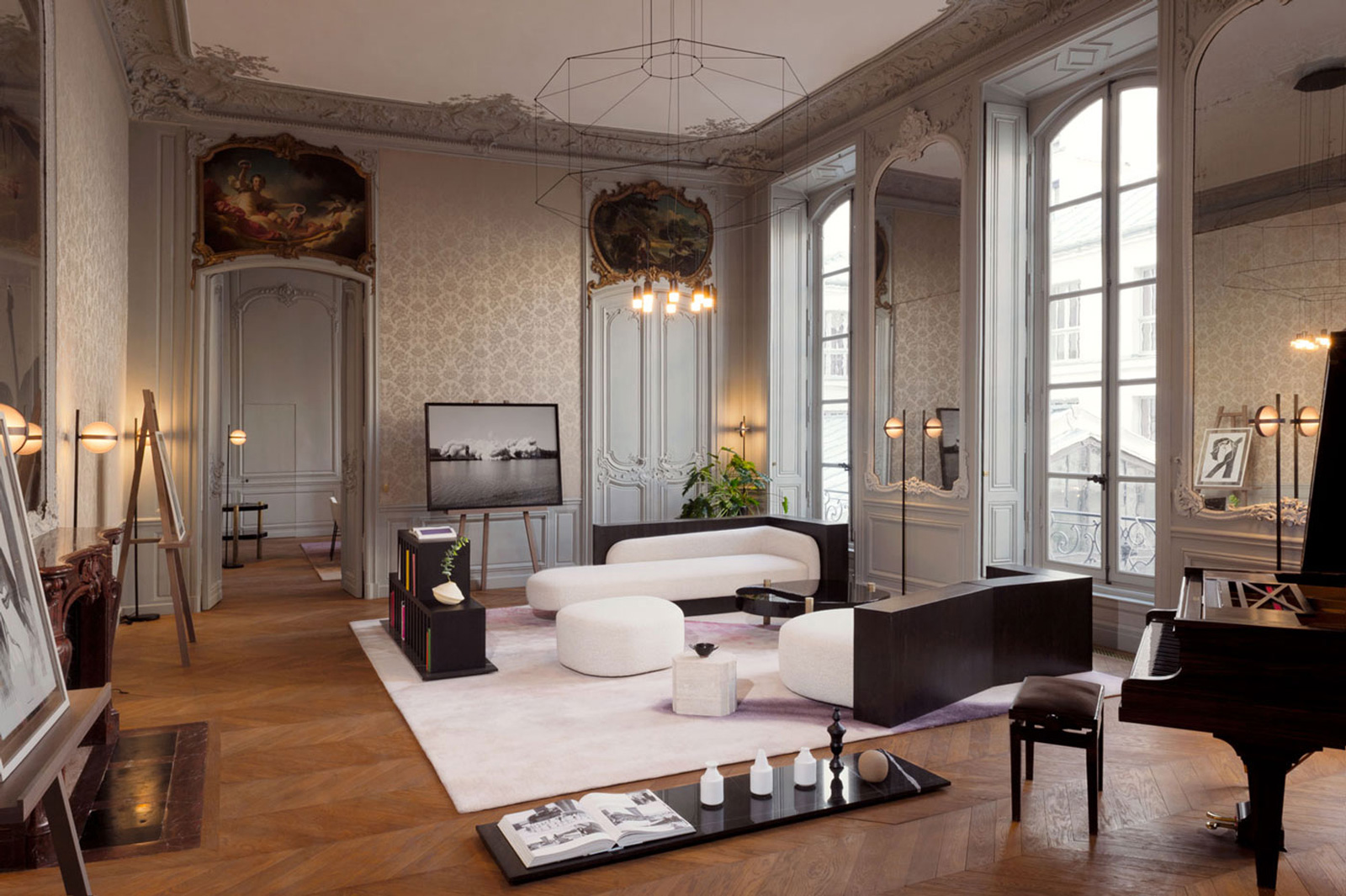 The out of the ordinary agency Nelly Rodi has just set foot in the prestigious private hotel Cromot du Bourg in Paris.
This building was first drawn in 1938 by Jean-François Chalgrin the architect responsible for the 'Arc de Triomphe'.
The interior design was overseen by the NOCC Studio who has devised 4 distinct areas: the innovation and prospective office, the art gallery, the fabric library and the reception hall.
It is a successful project for this agency, who has succedded to give the place a real human dimension despite the impressive height of the ceiling.