The Girafe Restaurant
10th July 2018
Spaces + Interiors
Blog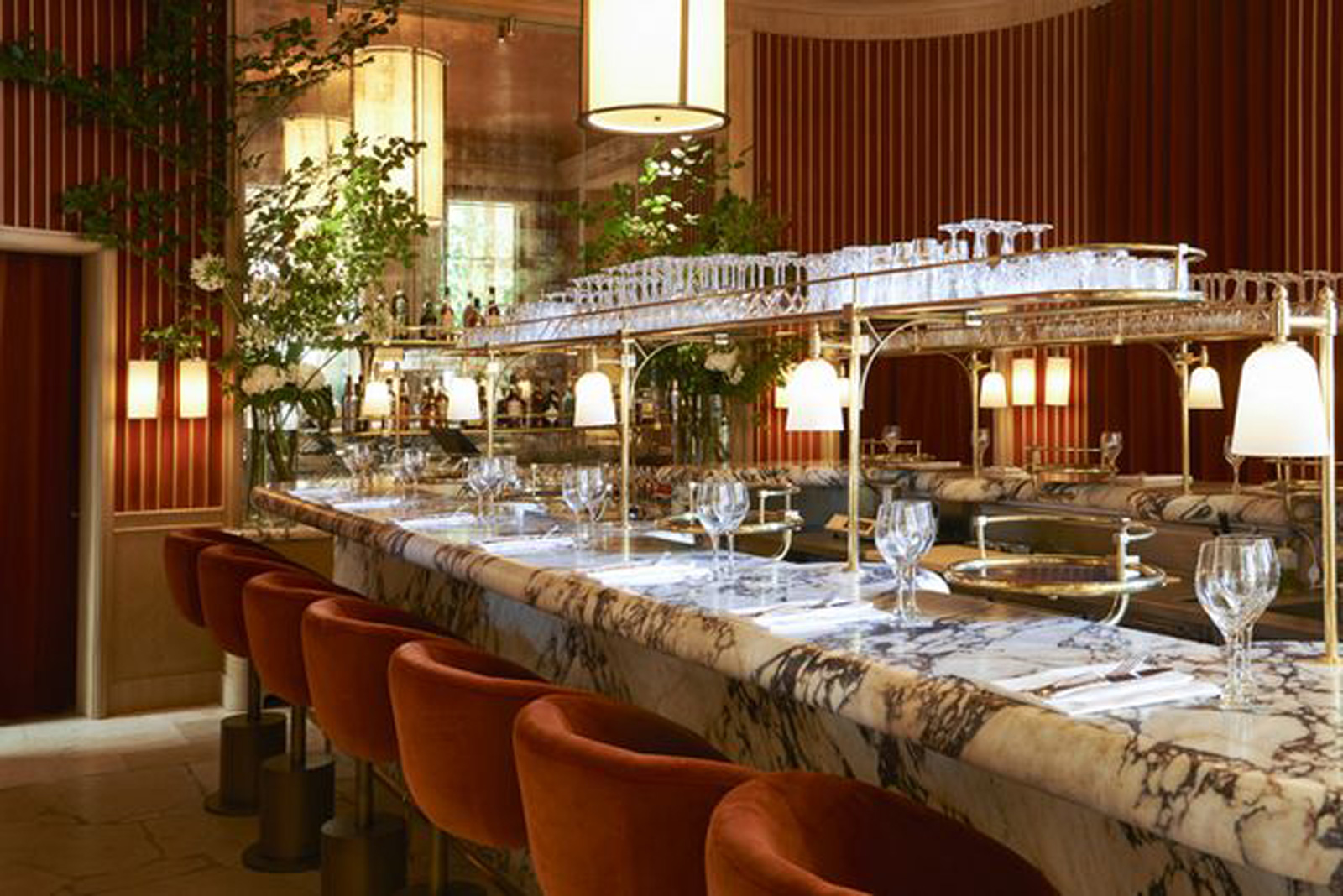 In the center of the 'Palais de Chaillot', the Girafe restaurant offers dinner with a view on the Eiffel Tower.
Designed by Joseph Dirand, it celebrates the art deco style with amber tints and noble materials.
My deco favorites:
The monolith marble bar;
The seemingly endless pillars on the walls and ceilings reflecting the long stems on the Warren Platner's seats.