Finally back to the Paris Design Week!
15th September 2021
Design + Art
Blog
After 18 months without a breath of Parisian Air, it was with huge emotion that I finally flew to the French capital, to be an ambassador at the Design Week 2021. Amateurs, fans or professionals of Design have had to wait for a long time for this but what an event to begin the month of September! It unveiled 350 participants all around 3 districts of Paris: 'Opéra-Concorde-Étoile', 'Rive Gauche' and 'Palais Royal-Bastille-Verbois', from which I will share my favourite designs and installations.
Installations & Exhibitions:
The fountains by the Bouroullec brothers
This fountain is still proudly placed on the Champs- Elysées since September 2019 when I first discovered it. The designers, guided by the idea of simplicity, thought of a set of 6 identical fountains, of 13 meters high, each in a separate pool. Each one features a slim bronze mast from which the water runs out, sparkling down along a crystal chain, which is illuminated at night.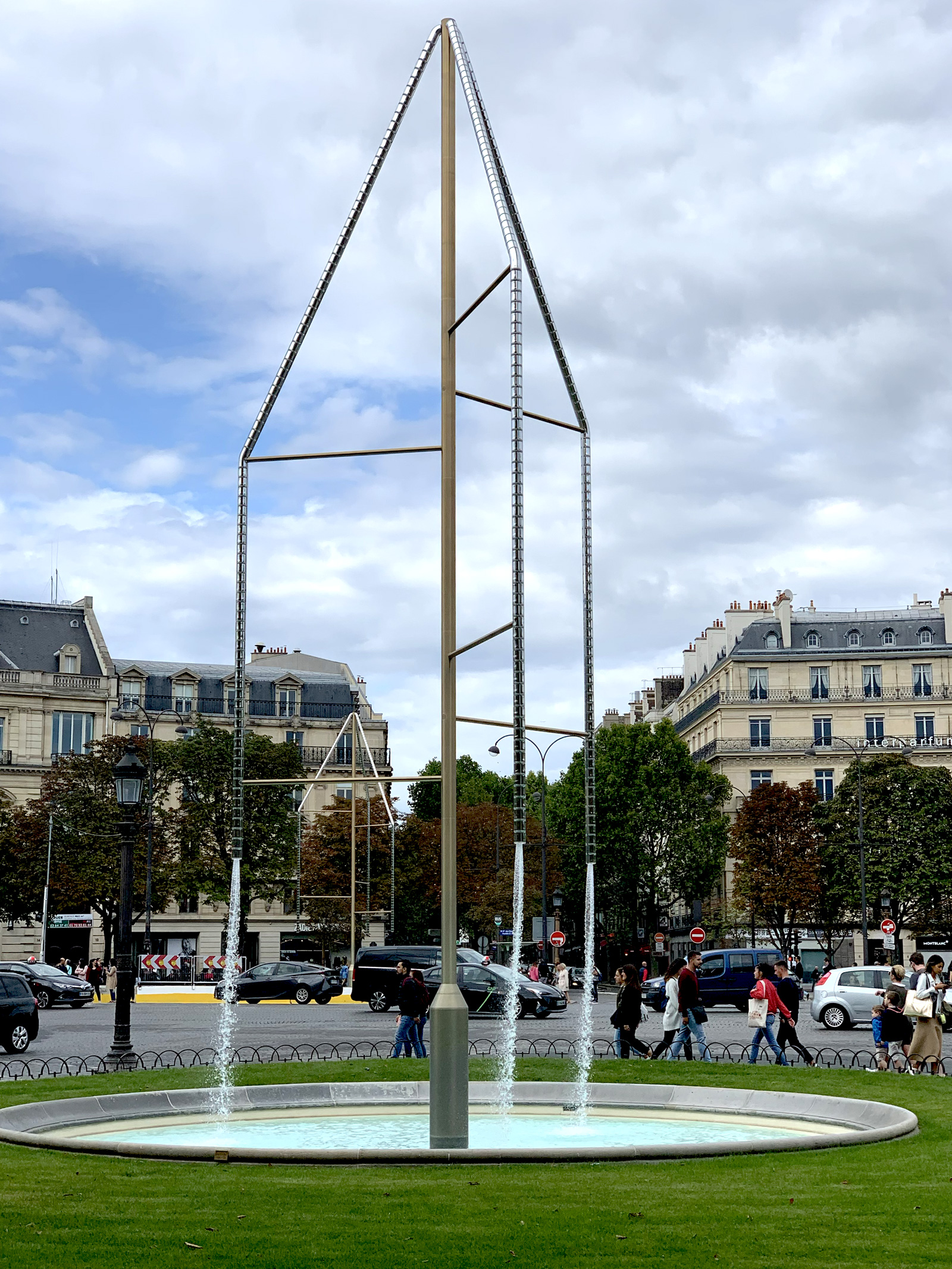 Pierre Gonalons in the Hôtel de Sully' Orangeraie
The designer and interior designer invites us into a contemporary living room, between nature and culture, unveiling his undoubtedly exceptional new pieces.
My favourite ones are the 'bureau' with an incredible wood marquetry, and the fun bistro chair called 'heart' which reminds us of the iconic Parisian bistro chair.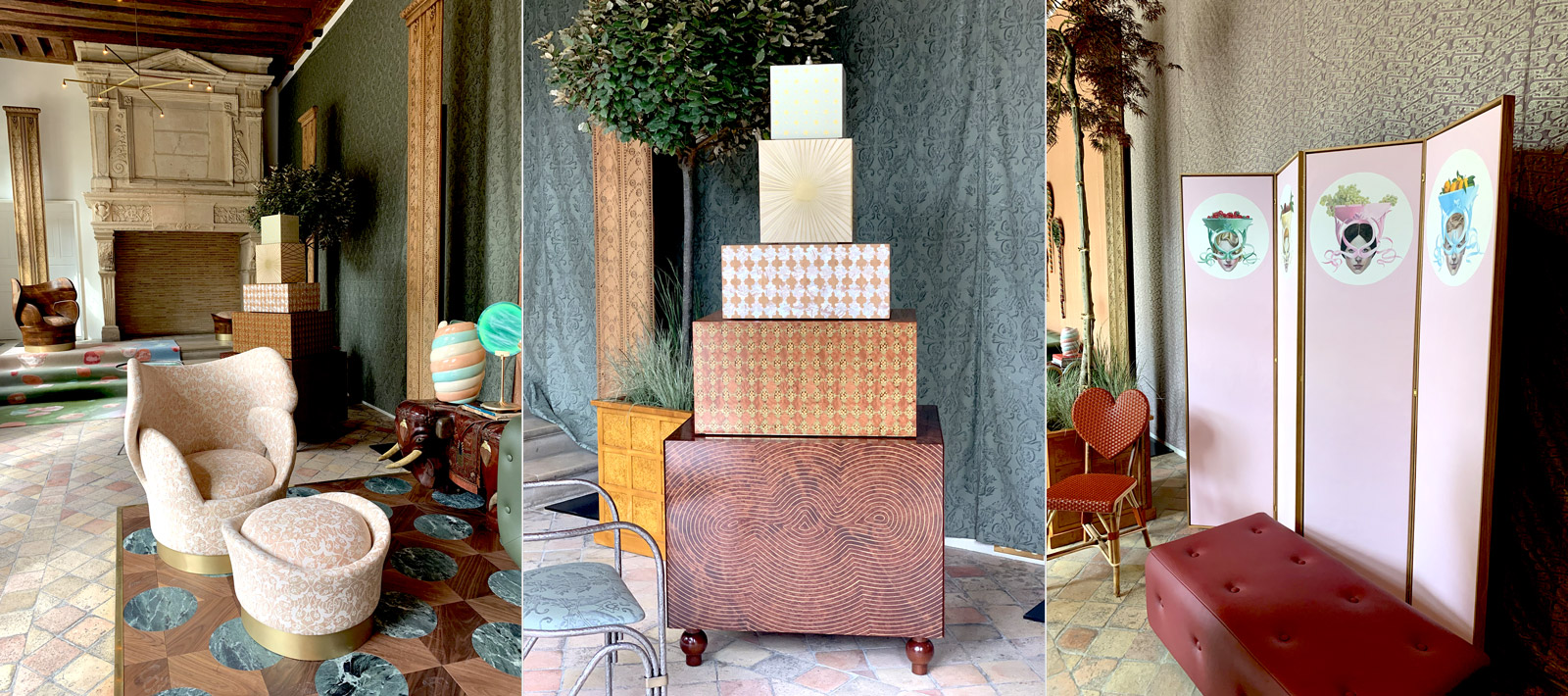 'Brosses & Lianes' by Alexis Tricoire
As a pioneer of the "design for nature", Alexis Tricoire works to create awareness of the importance of protecting our planet's biodiversity. This installation, which was created especially for the Paris Design Week 2021, harbours an imaginary and magical world. The hut is full of real plants and elements that are recycled from the brush making industry and the atmosphere inside is warm thanks to the made-to-measure furniture in partnership with Atech… A real hut design from the modern times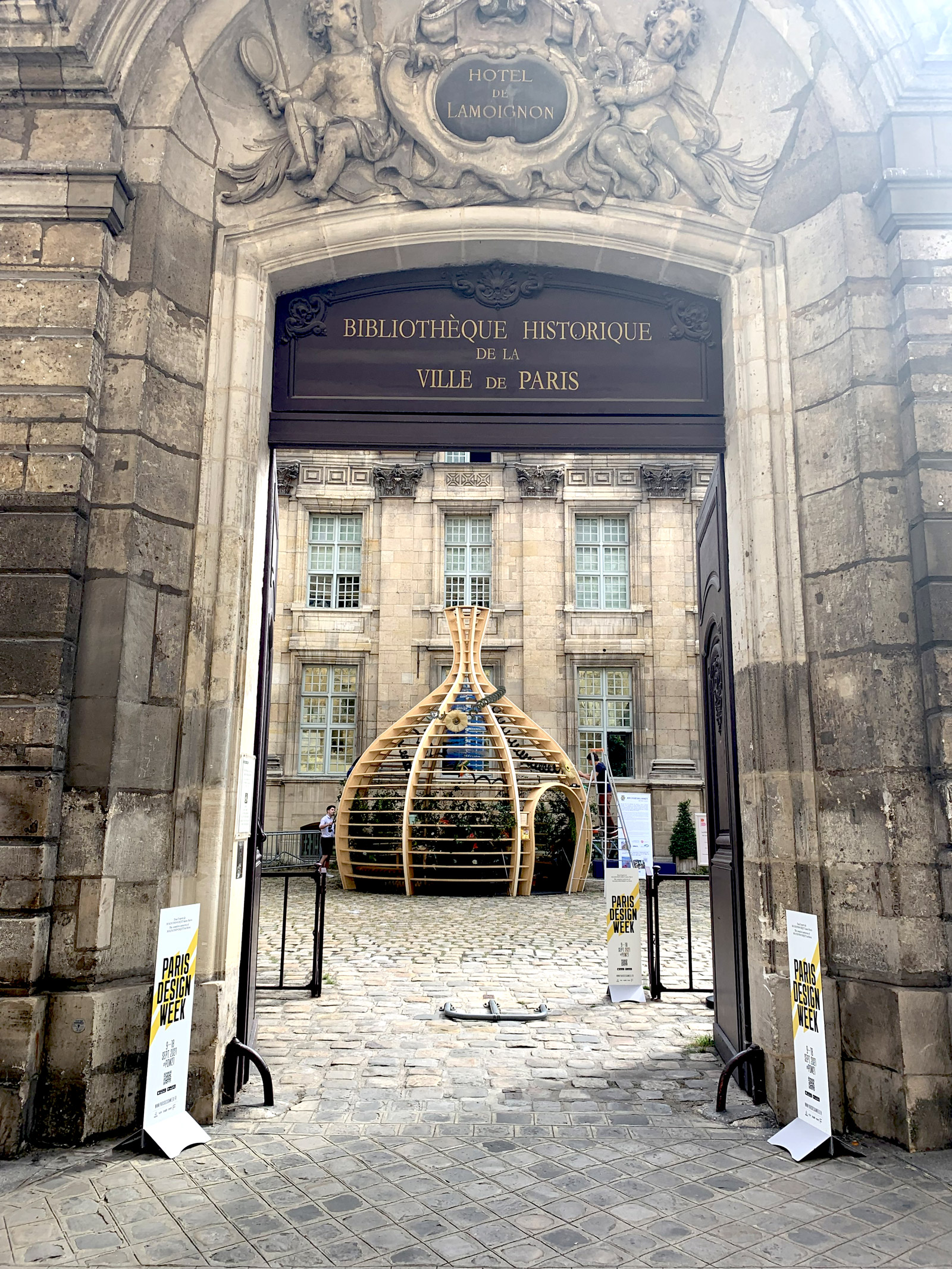 The 'Étrange Beauté' exhibition
This exhibition in the Secret Gallery was a real treat for the eyes!
It is an exquisite mixture of contemporary artists' works (paintings, sculptures and photographs) alongside a selection of limited edition design pieces by Réda Amalou, which portrays a contemporary surrealist universe!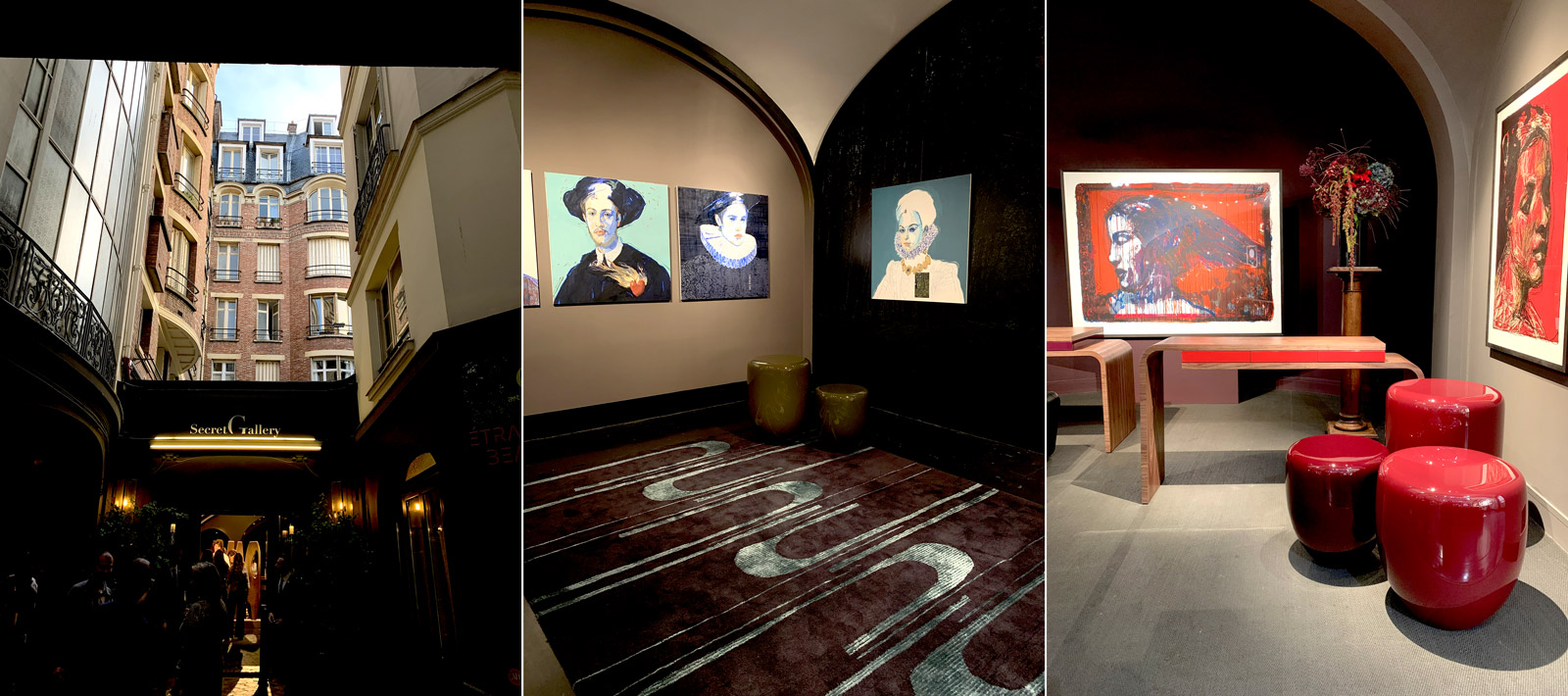 Decoration trends in St Germain des Près
I had to have a little tour of my favourite showrooms on the Rive Gauche.
At Rubelli's, there is nothing but precious fabrics: special mention goes to this neww stunning velvet collection. Also, the 'Seta' armchair can only be used as a proof that the Italian house is always at the forefront of design!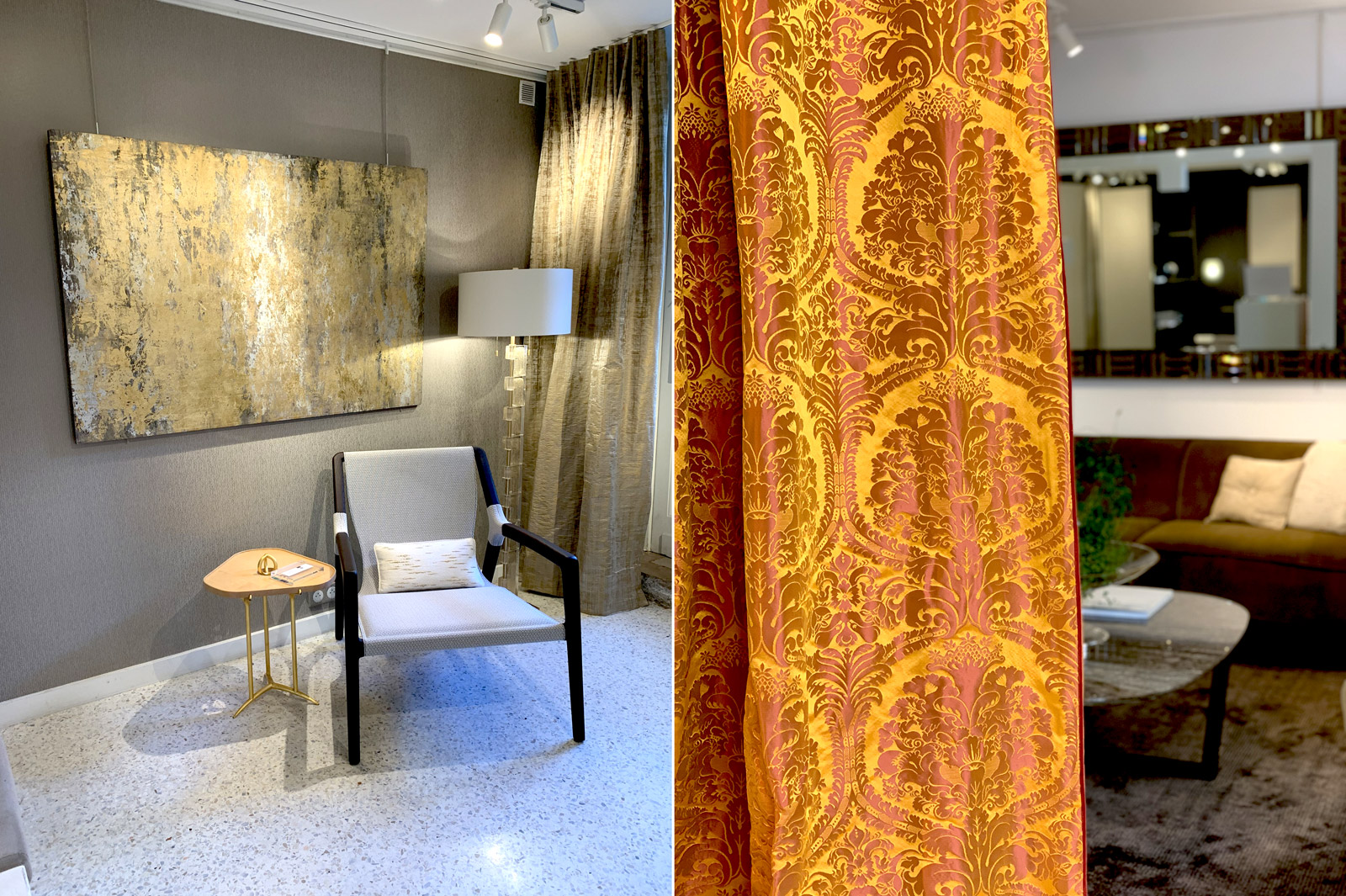 At Elitis & Arte showroms, the collections of both fabrics and wall coverings sing an autumnal tune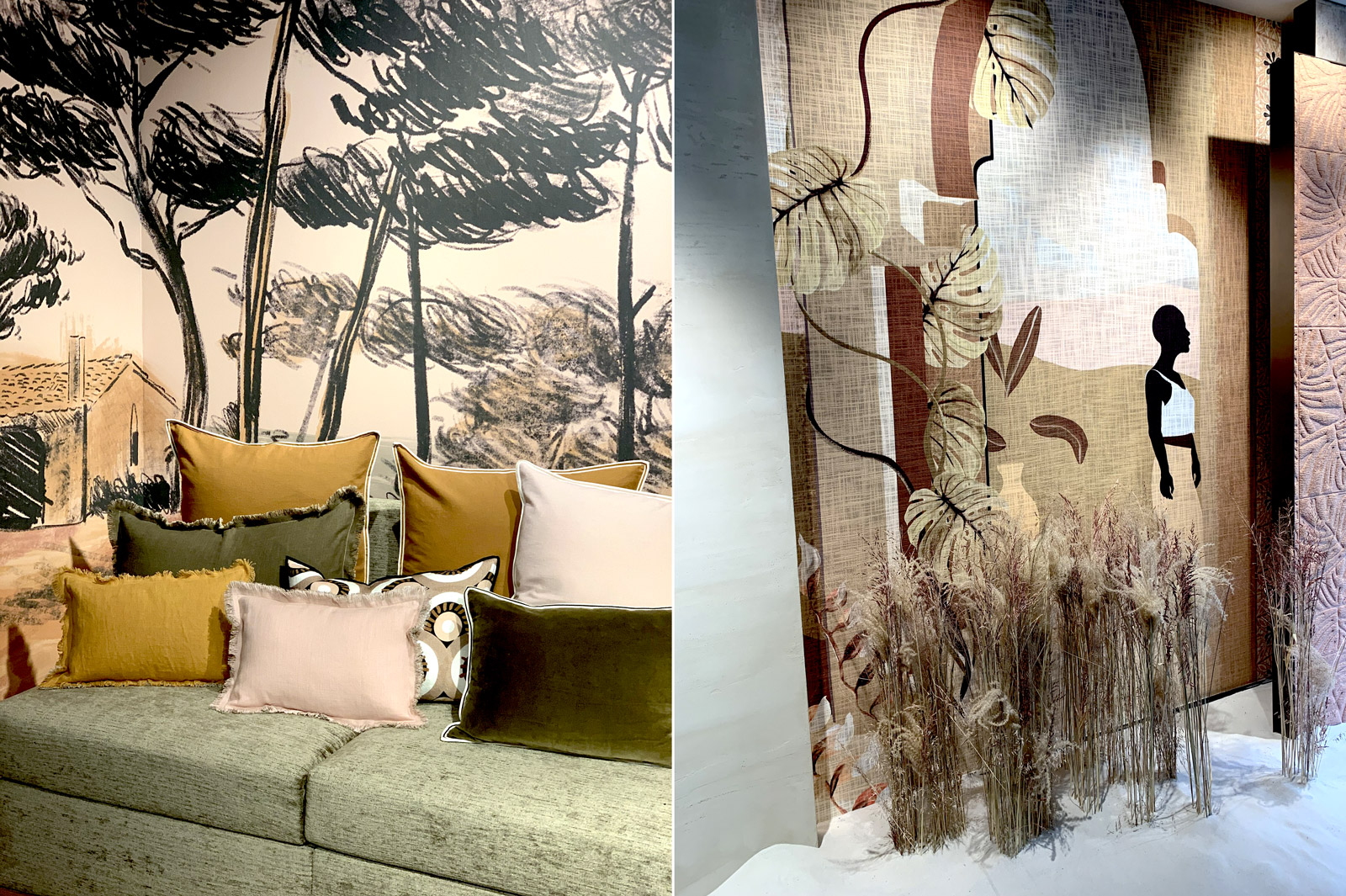 This was organised in the centre of the Marais with a view to discover new talents and actors of the new creation.
I had an excellent time at this friendly evening which showcased creations from international designers (Brazilian and Spanish in this case).
I would love to share some more details regarding the 'Njoya' collection by Pierre-Christophe Gam, which was a favourite of mine.
It is a collection of pieces of furniture between both Art and Design, entirely created by hand with raffia by Cameroonian artists. The 'black look' of this collection makes it truly unique!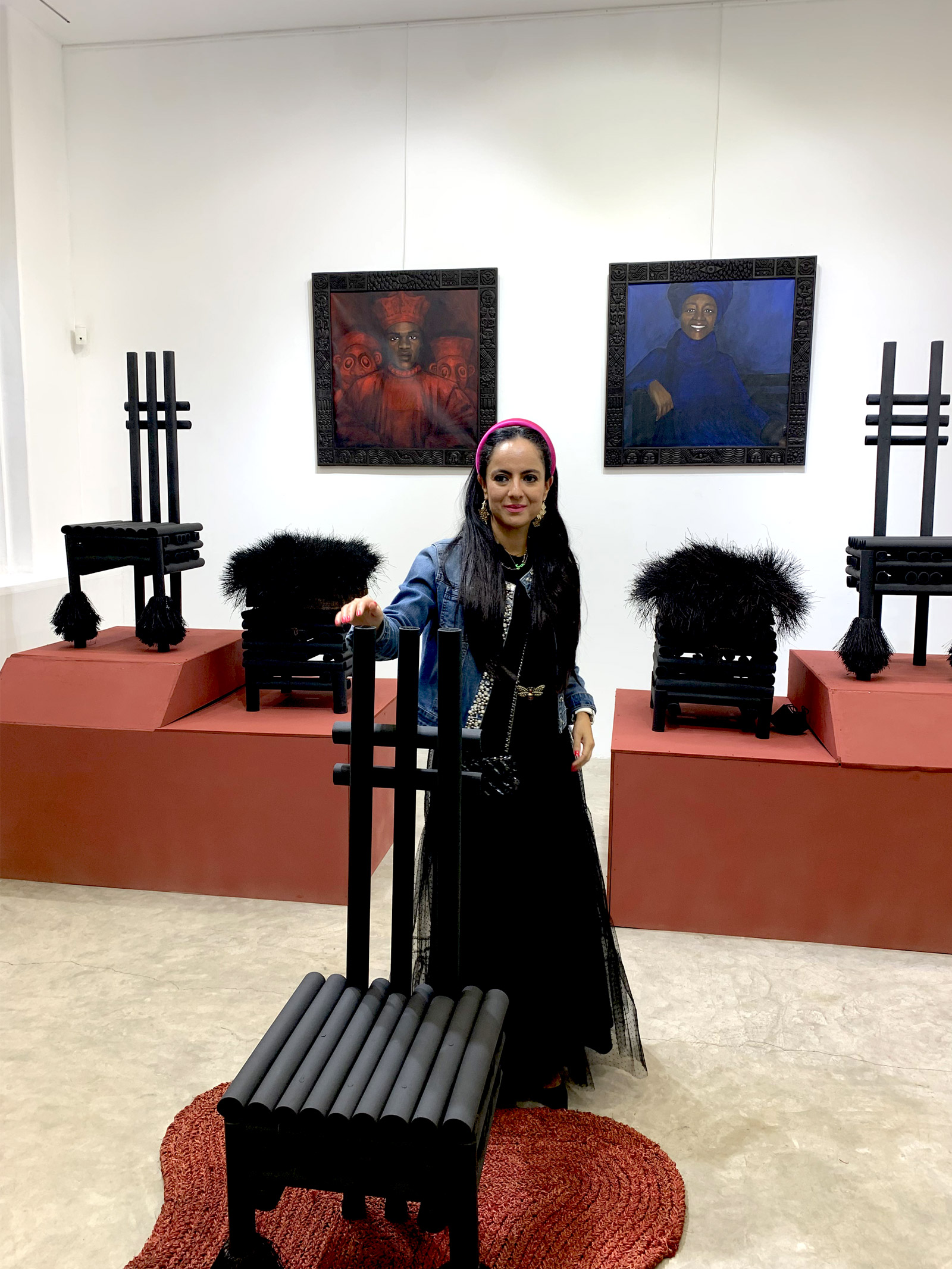 I will end this article on the Paris Design Week 2021 with the must visit Hôtel de la Marine. After 4 years of renovation, the Hôtel de la Marine opened its doors again in June. It is a breath-taking tour, and not to be missed if you want to discover the treasures of this monument; from the 18th Century apartments to those of the 19th as well as its loggia.