Luxury at its finest : the new Anantara World Islands Dubaï
22nd November 2022
Luxury Travel
Dubai
I have just come back from another trip to Dubai, which I have visited 7 times now… and I must say, I am charmed every time!!
This time, I stayed in the sublime new Anantara World Islands Dubai resort, opened in December 2021. It was my first visit on the incredible Dubai World Islands archipelago.
This worldwide renowned hotels chain has created its 7th establishment among the United Arab Emirates.
The Resort
This superb resort offers a real private island experience, only 4km off the coast of Dubai, accessible by boat from a property which belongs to the group: Anantara The Palm Dubai Resort.
Having had a truly delightful stay, I am going to describe my favourite designs and my experience at the Anantara World Islands Dubai.
It is impossible not to start by describing the arrival at the resort. As mentioned above, the approach is made by private boat, and as I arrived at night, the short 20 min crossing was truly pleasant with a warm breeze and a breath-taking view over the lit up Dubai skyline! I was welcomed by the beat of the drums of a happy team of musicians; and Ahmed and Ana took me to an open air lobby, shaped like a hut with a high roof and overlooking the Dubai skyline, to enjoy a refreshing drink. I have immortalised this place in my mind for its superb suspension light as shown on these photos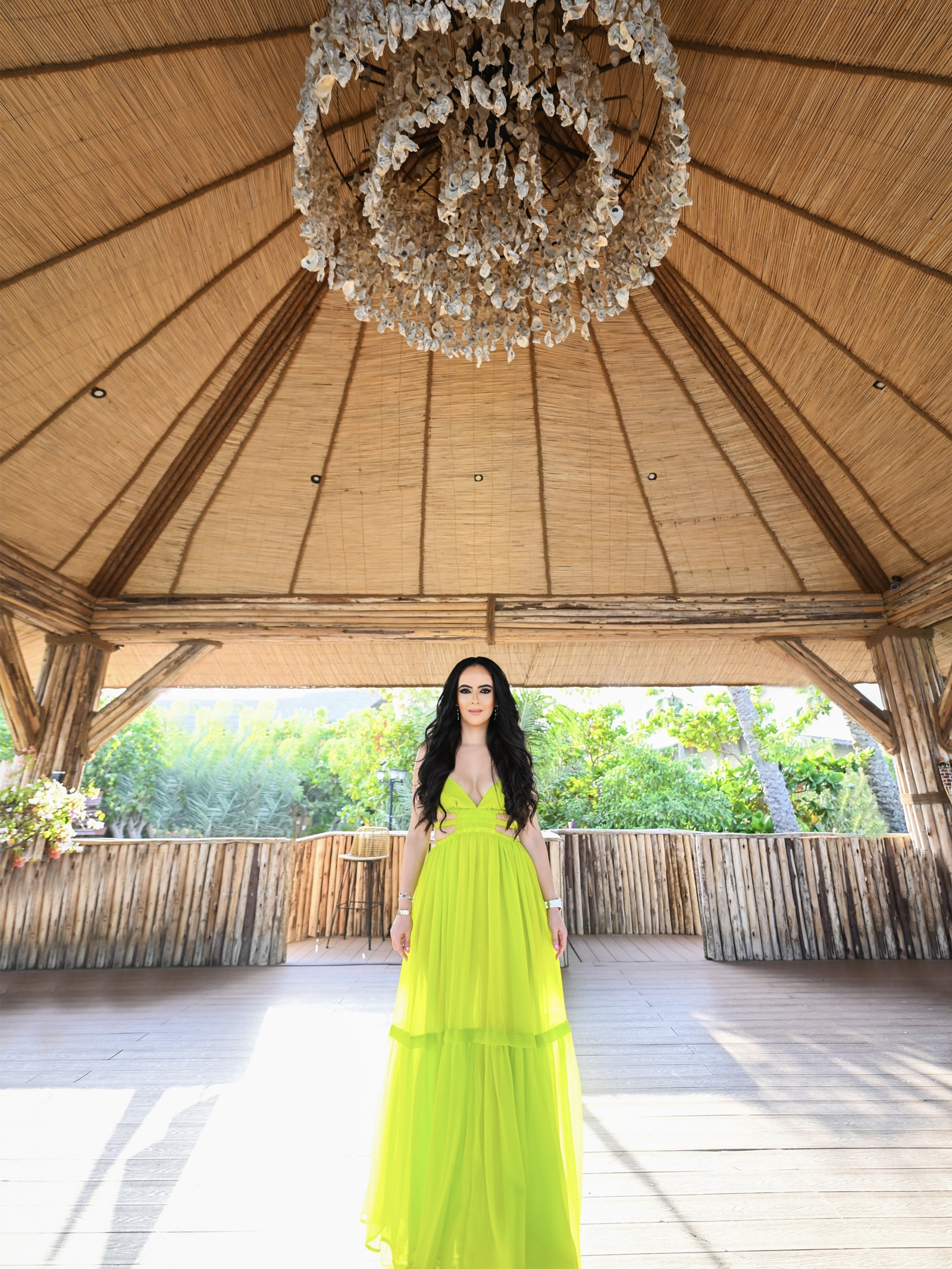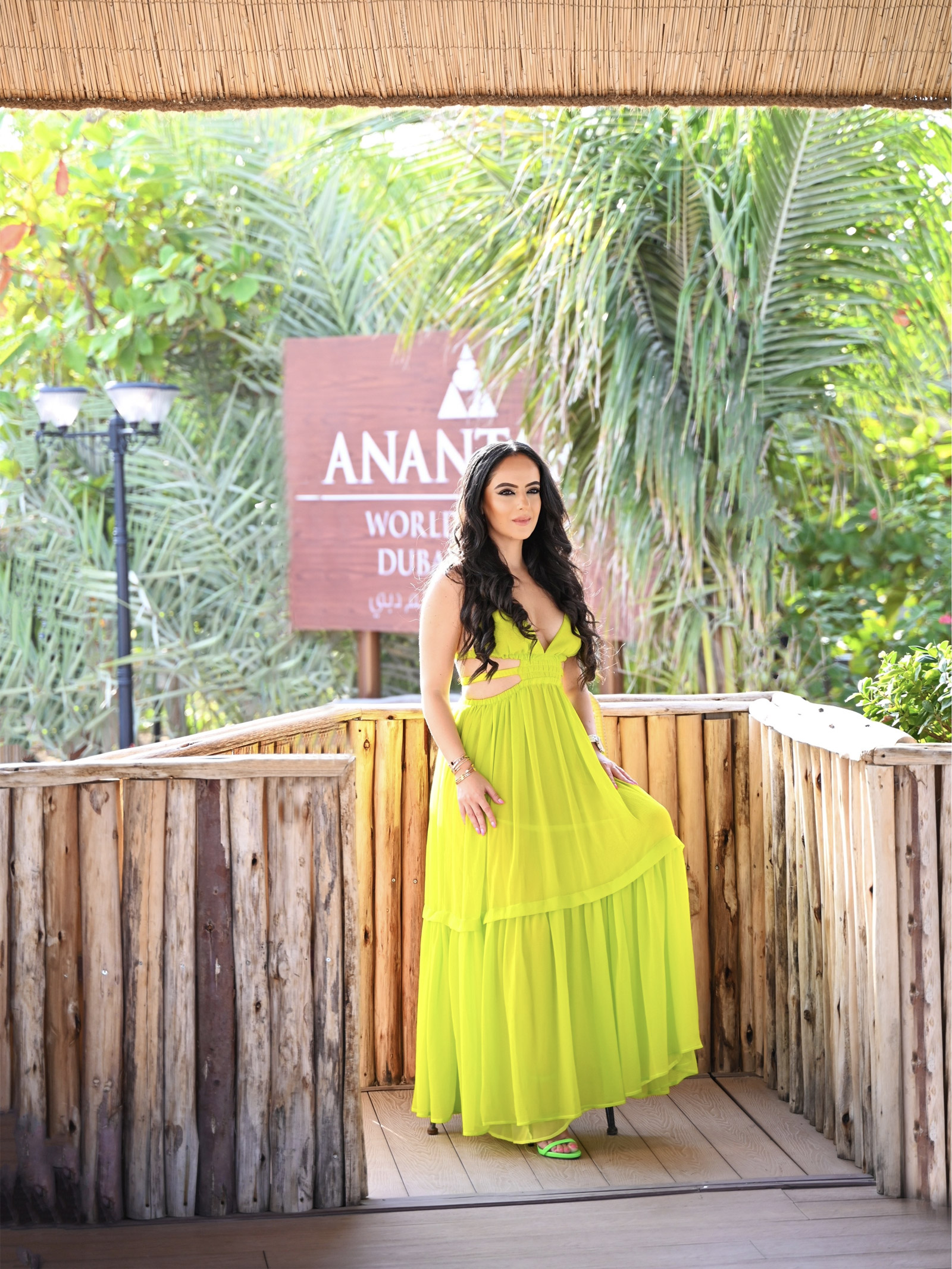 Interior Design Highlights
Now let's enter the lobby of the actual property, The Grand House: the warm colours and the high ceilings give it a majestic look. The overlooking suspension lights emphasise the warm atmosphere, as can be seen on the photo. We can enjoy this place comfortably at any time of the day.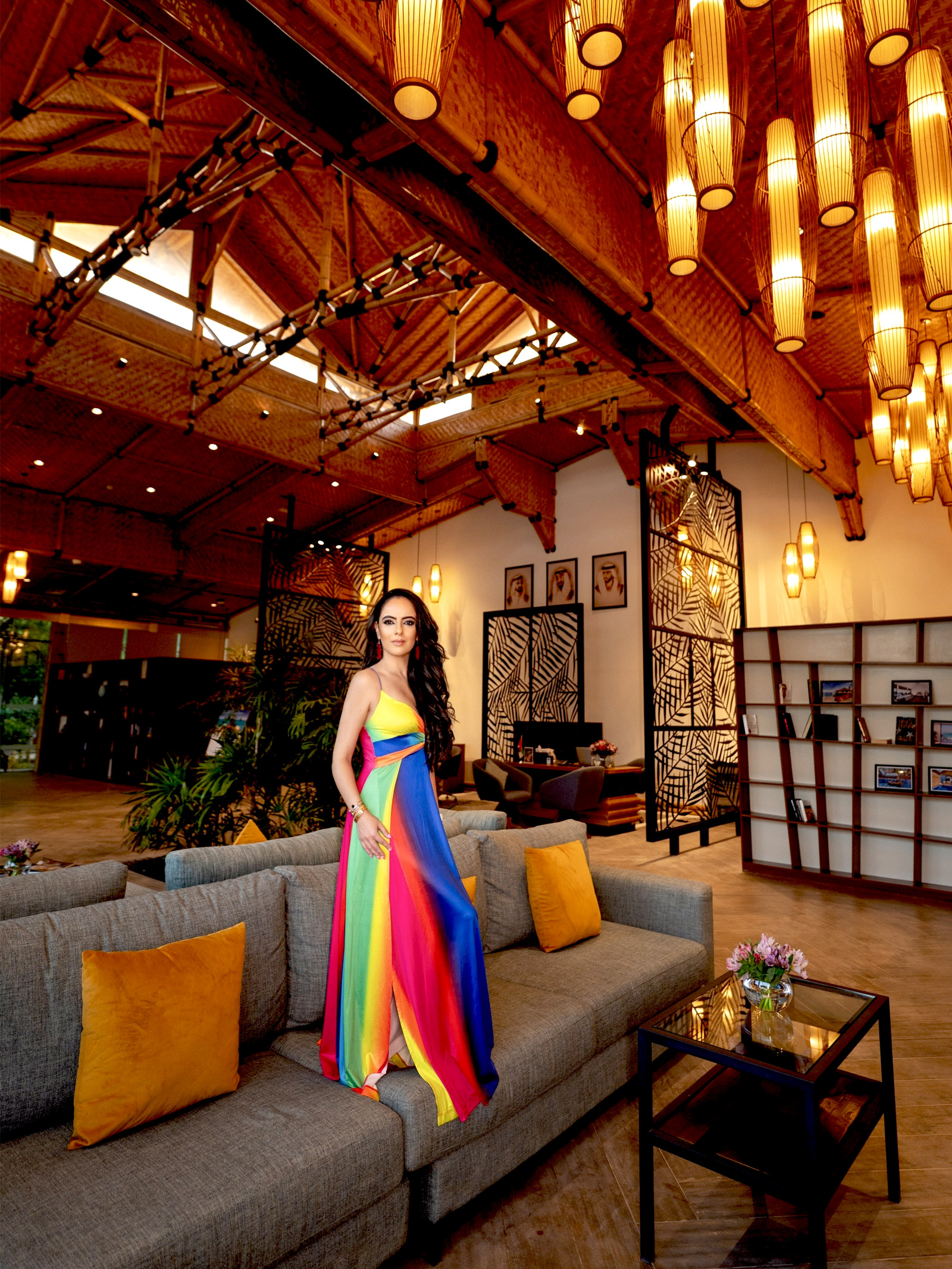 Another element that caught my attention was the beautiful art installation on the property's beach, facing the Dubai skyline. Made of 'magic' stones of different colours, it stands here proudly; a real design gem!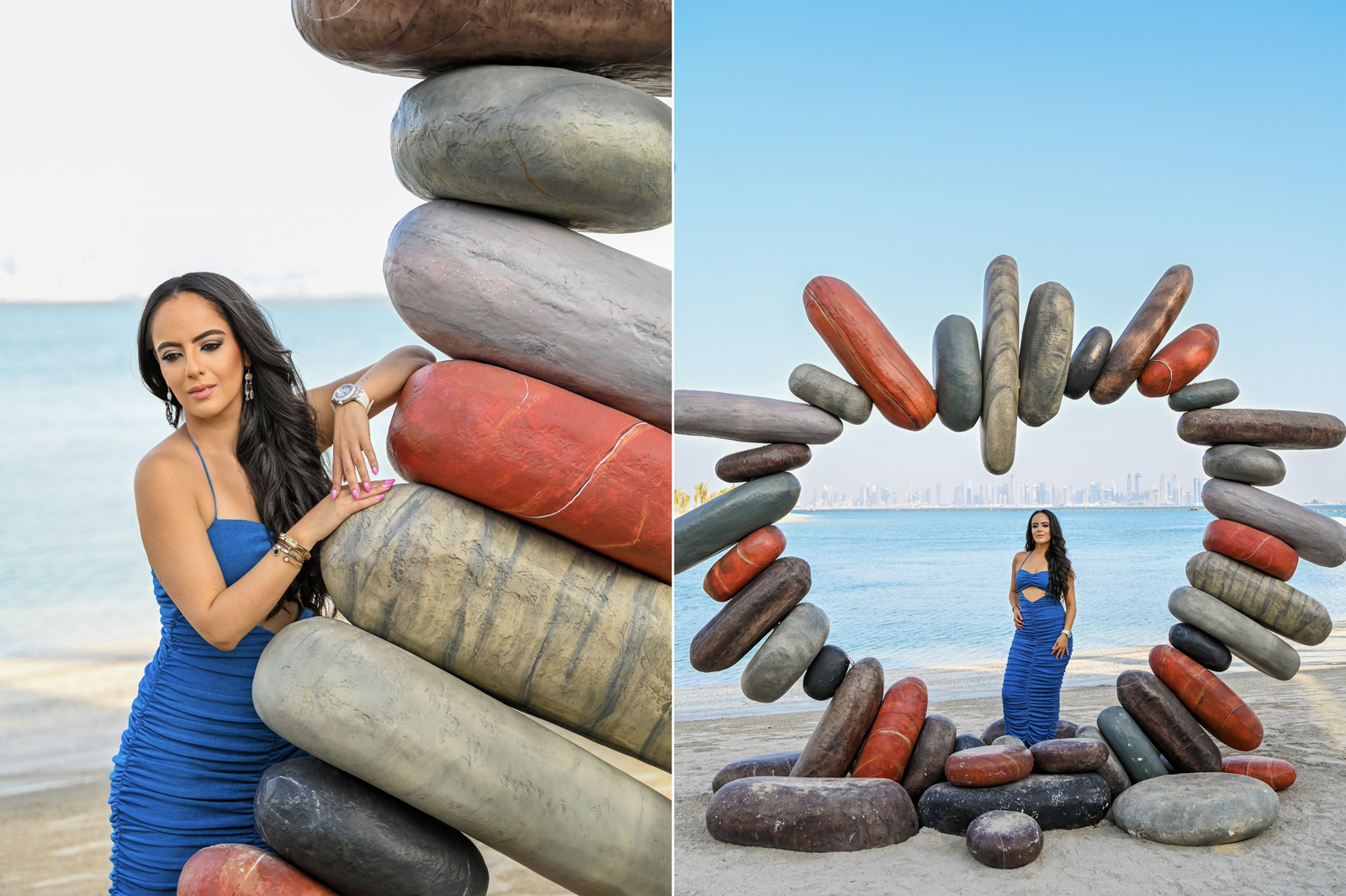 5 Star Resort Dining
Furthermore, as I really enjoy culinary experiences, I obviously tested some of the restaurants at the Anantara World Islands, which I think perfectly combine design and plush atmosphere with excellent food!
I will start with the Helios restaurant. This Mediterranean restaurant is open every day from breakfast time, and offers sophisticated dishes to be eaten looking out to sea. Its pleasant and relaxed atmosphere, overlooking the sublime panorama of Dubai skyline, make it a place not to be missed! I spent many enjoyable moments here, as seen on these photos, and I commend Lethabo's kindness and professionalism.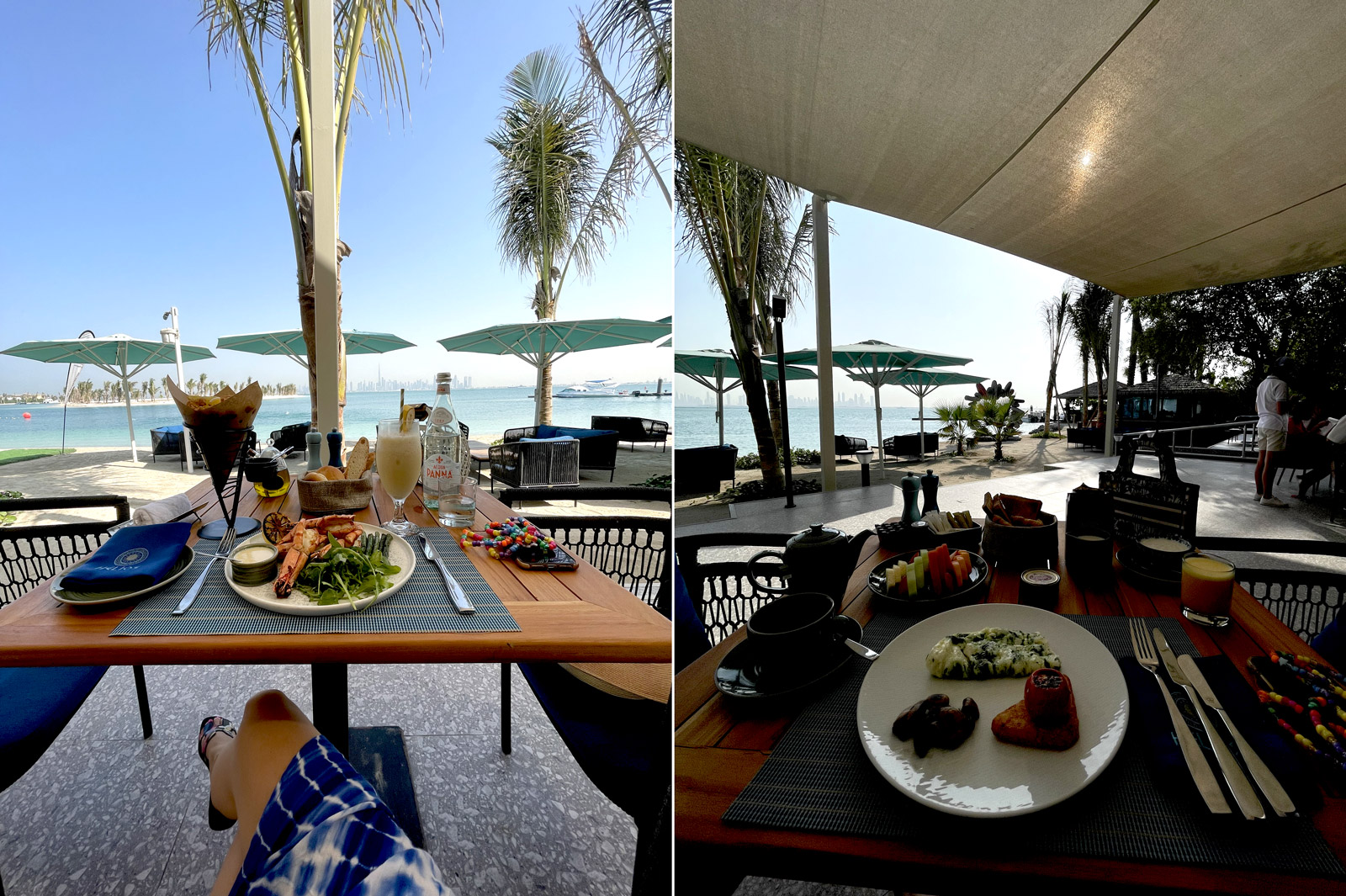 I will continue with Qamar. Its design, inspired by the vibrant regional colours and magnified by the clusters of brass suspension lights, was to me, a real design gem! To fully describe the place, one cannot leave out the breath-taking view of the Dubai skyscrapers! It makes it a perfect place to sip delicious cocktails while admiring the sunset. Qamar offers a refined menu of delicious Arabic and Indian dishes. I followed the charming Desfira's recommendations, which were an absolute delight to my senses!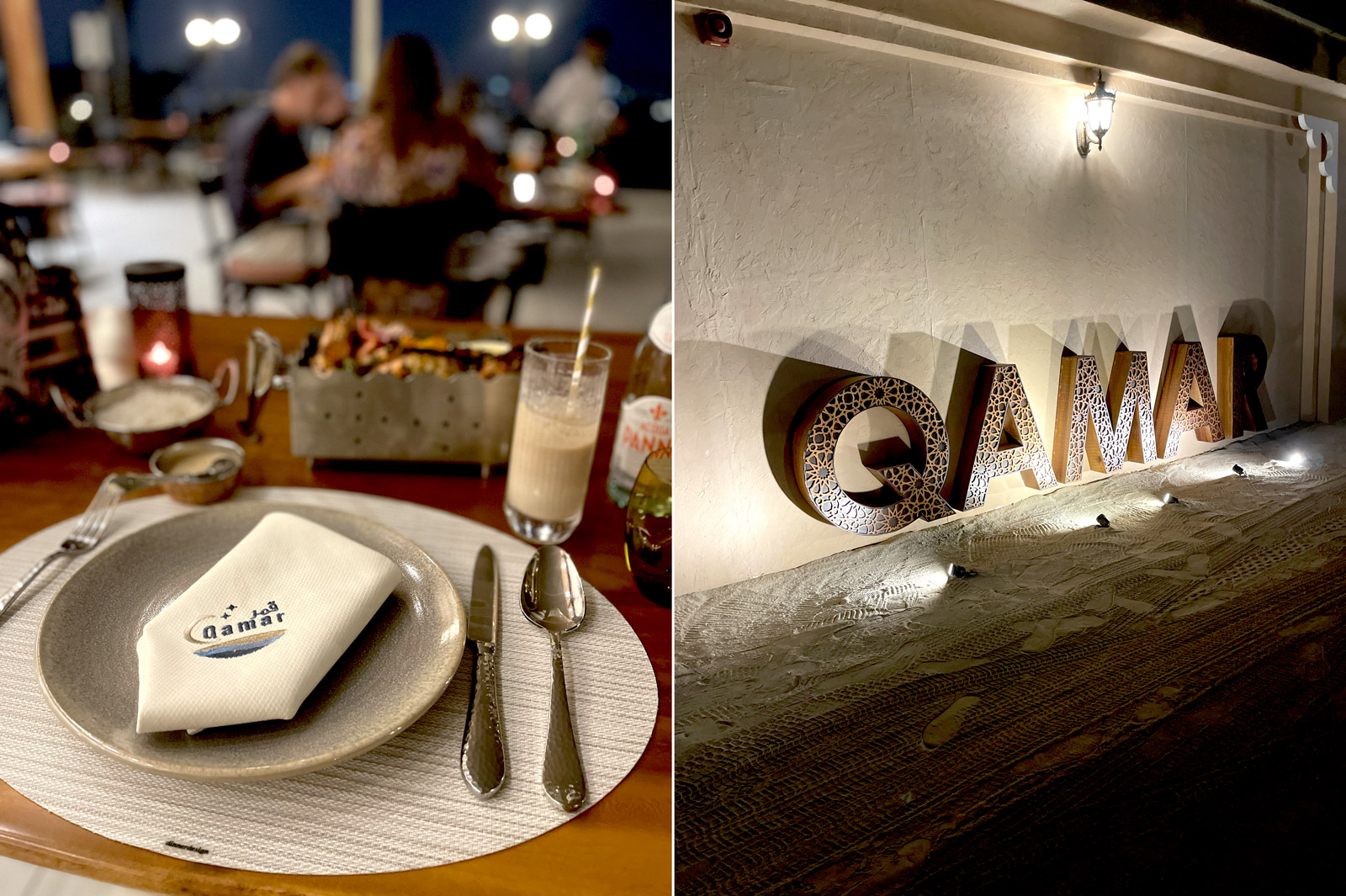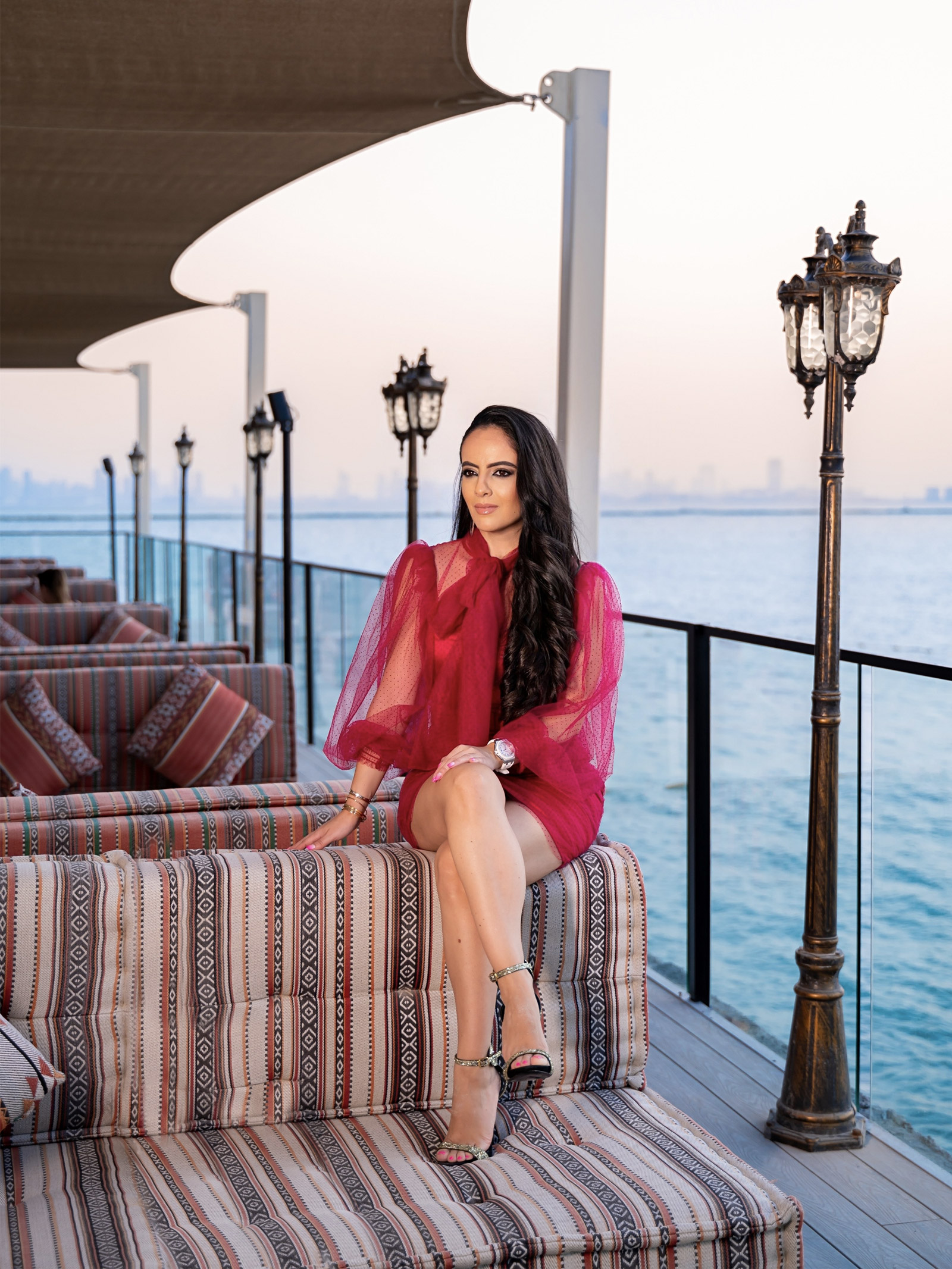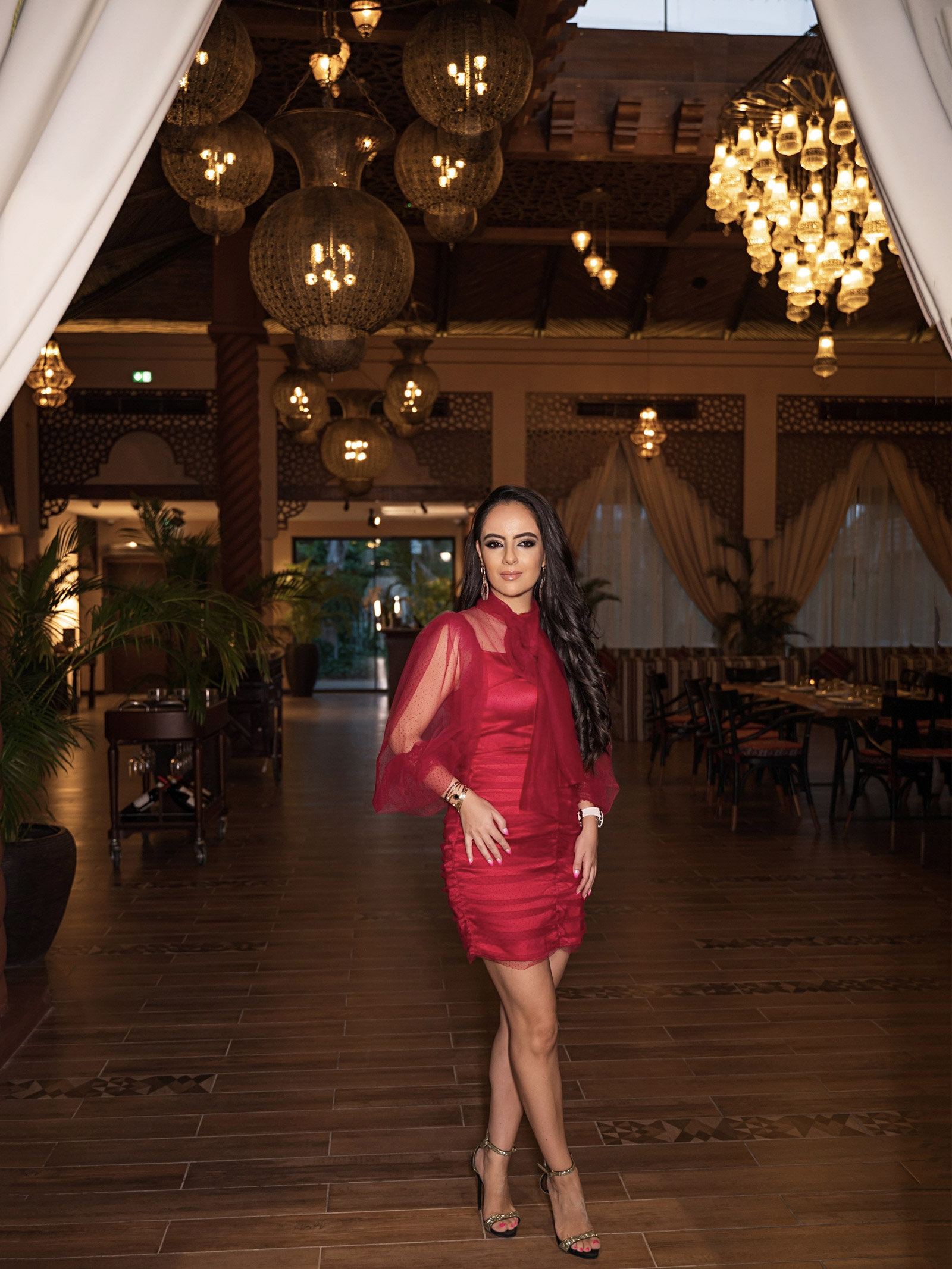 The Luna restaurant proposes a South American vibe, due to its geographical position on the World Islands archipelago. It is an ideal place to enjoy tasty tapas and cocktails, carefully prepared by the 'mixologists' behind the bar.
To conclude this part, I would say that the Anantara World Islands resort succeeds in offering its guests many unique culinary experiences, with refined regional and international flavours prepared by highly skilled staff, all with exceptional panoramic views.
Luxurious Villas
As far as my villa was concerned, I can safely say that it was very difficult to leave it
The Anantara World Islands has 70 accommodations, varying from rooms, suites and villas, all luxurious and comfortable. I stayed in a beautiful beach villa!
Straight away, you are stunned by its high ceiling and its bright and chic atmosphere, which is enhanced by the light and soft colours palette. The entrance leads to a dressing room, opening up into a spacious area with a night area (bed), and a pleasant relaxing and TV corner. A long well thought out bathroom, offers a superb view on the private pool as well as on the sea.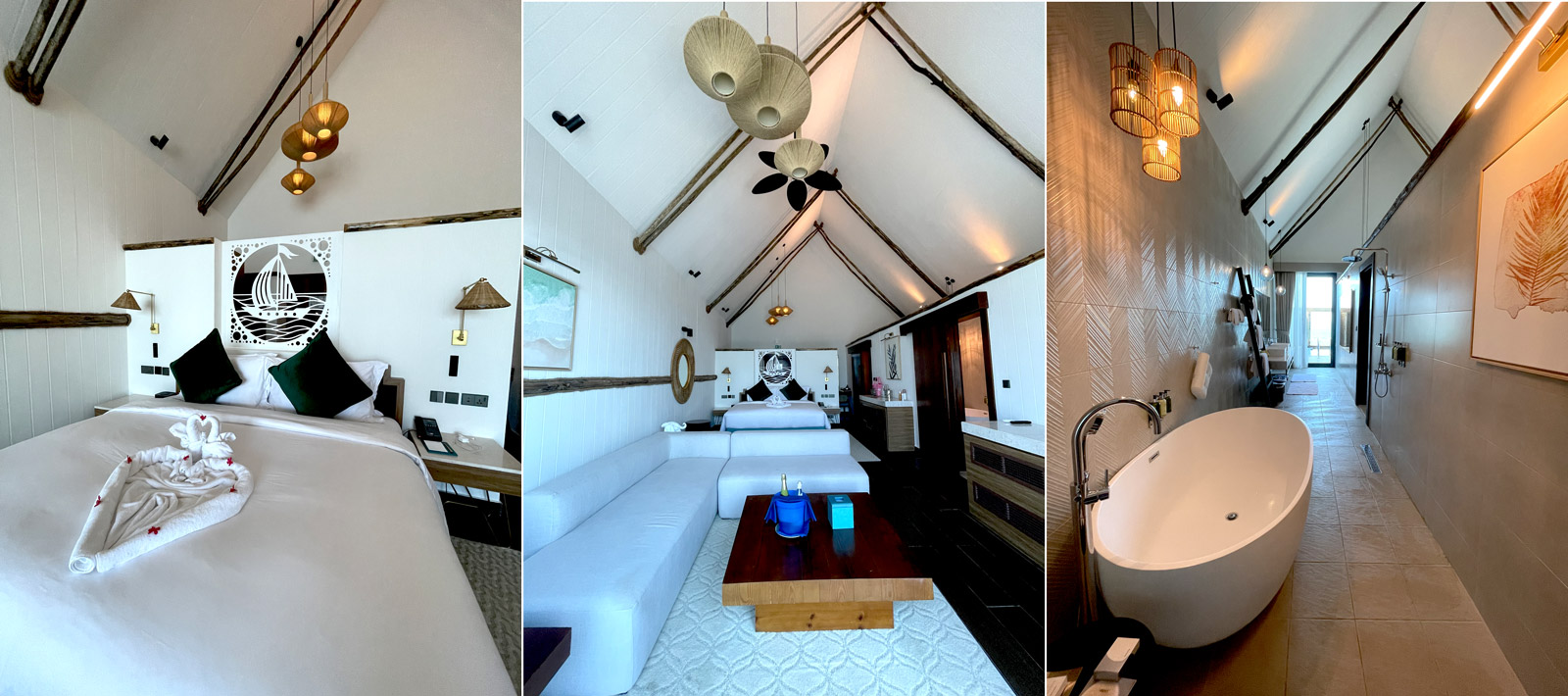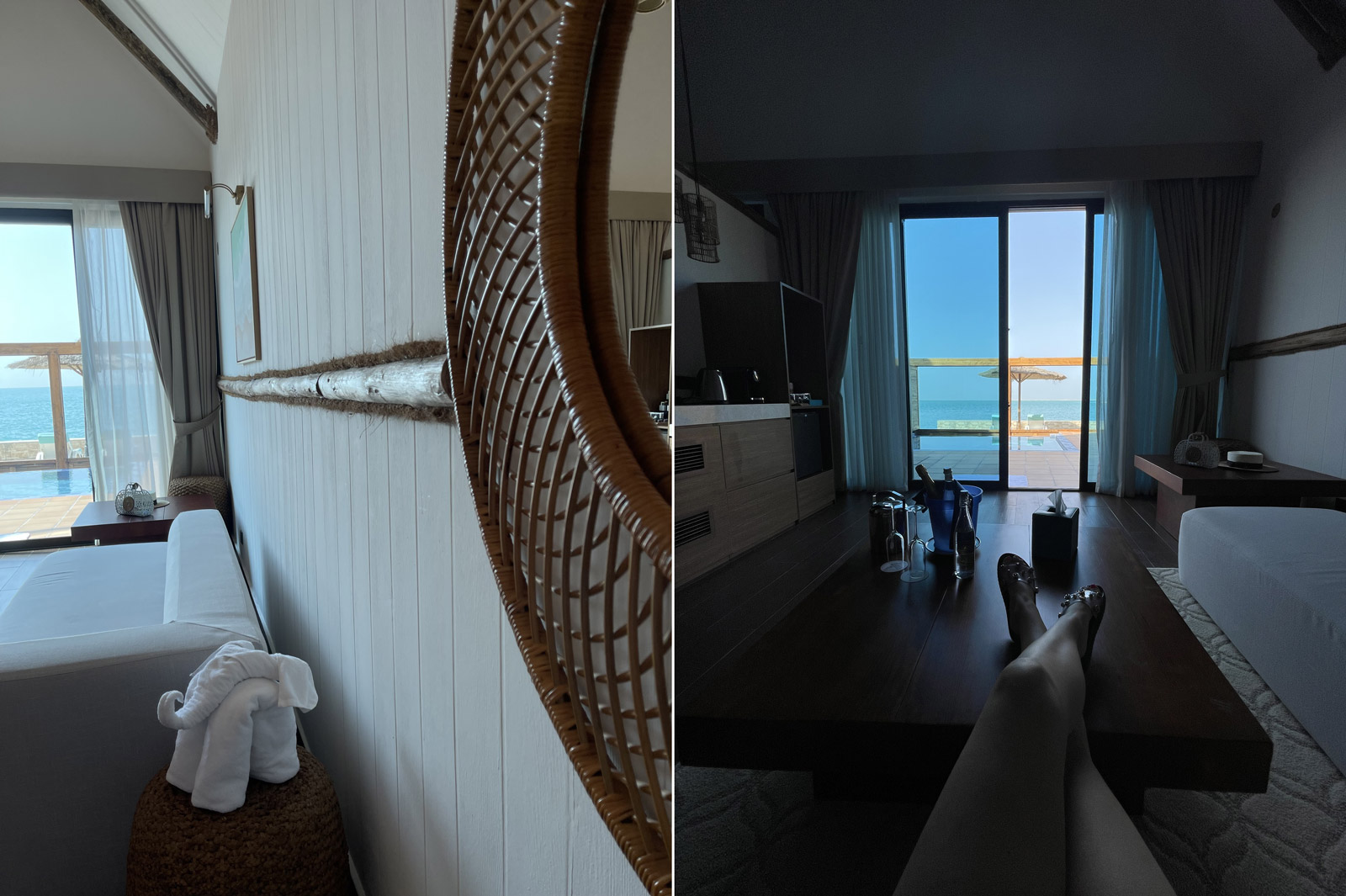 The outside area of the villa is simply magical: a private pool with sea view, two comfortable daybeds to laze in the sunshine, and of course the sea being only a few steps away…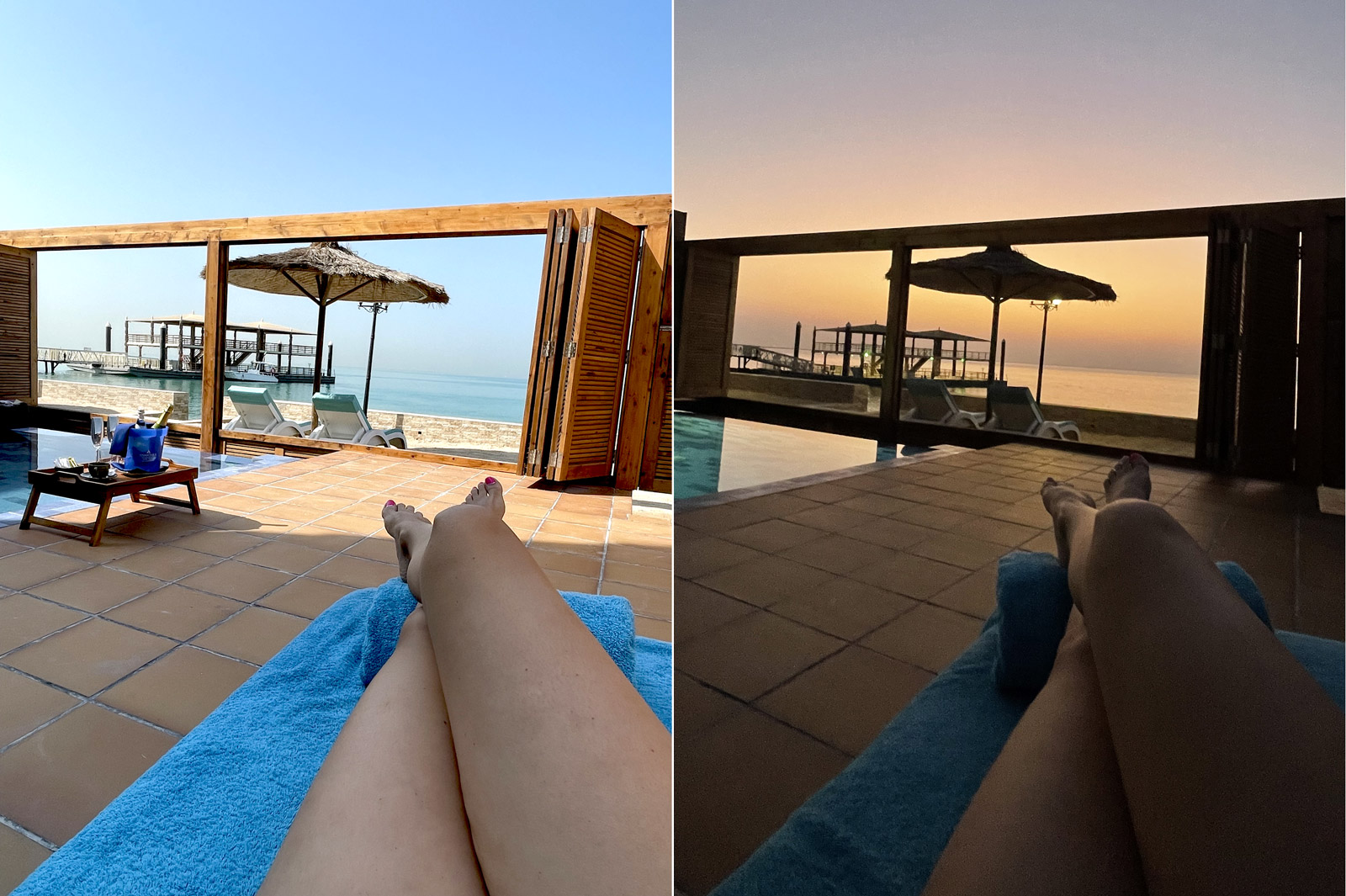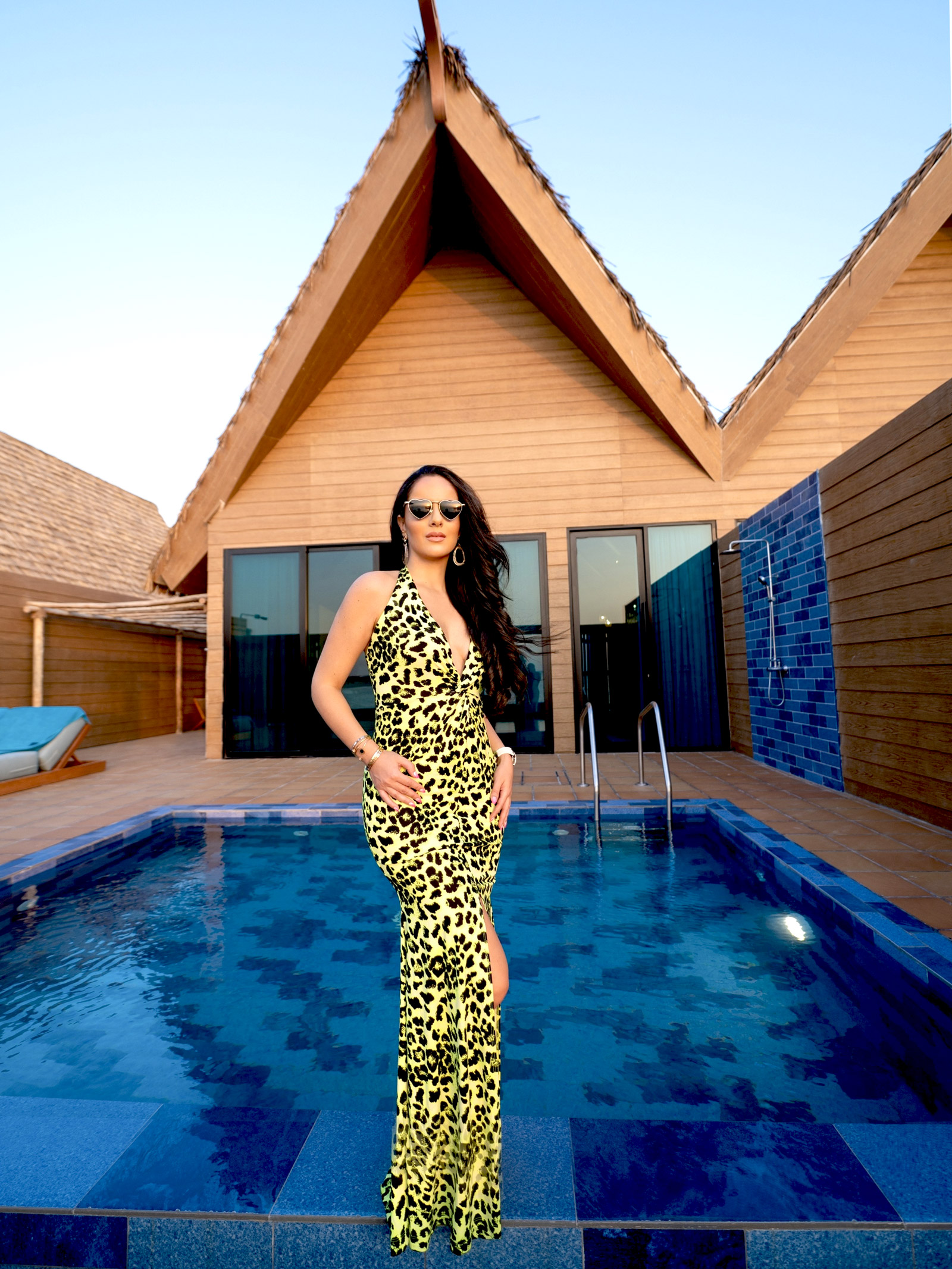 The villa is beautifully decorated: a few paintings, tastefully chosen, are hung on the walls. Very quickly, we feel at ease in this 'home away from home'. I spent a few privileged moments here, swimming, admiring sunsets, and enjoying an unforgettable floating breakfast, carefully prepared by the lovely Mehedi.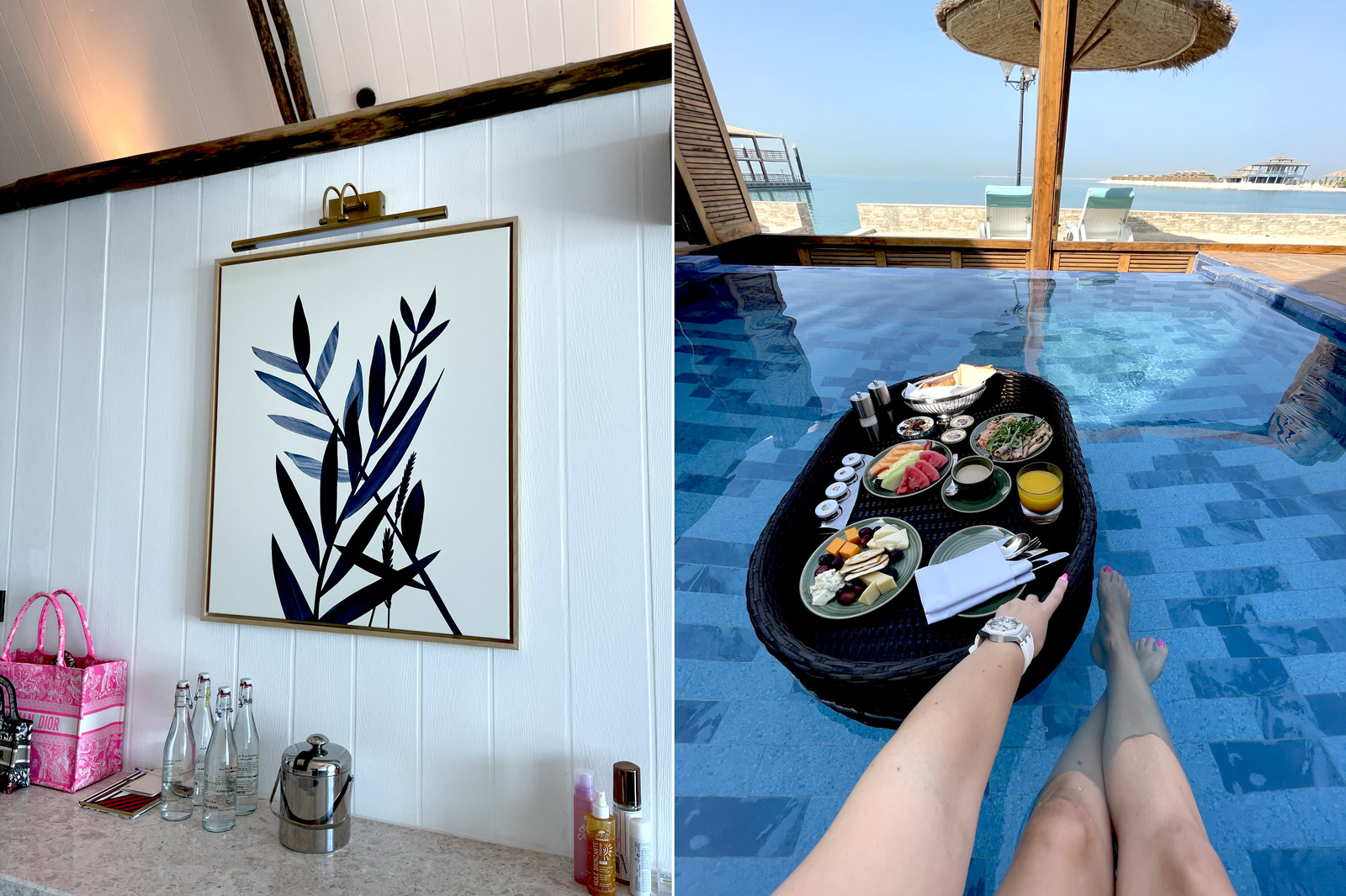 Keeping busy at Anantara World Islands
It is obviously very important to mention how pleasant it is to wander in the shared areas of the Anantara World Islands You can also ask for a buggy to take you from place to place. I had a tour of the resort on my first day with Shanak, which was really enjoyable!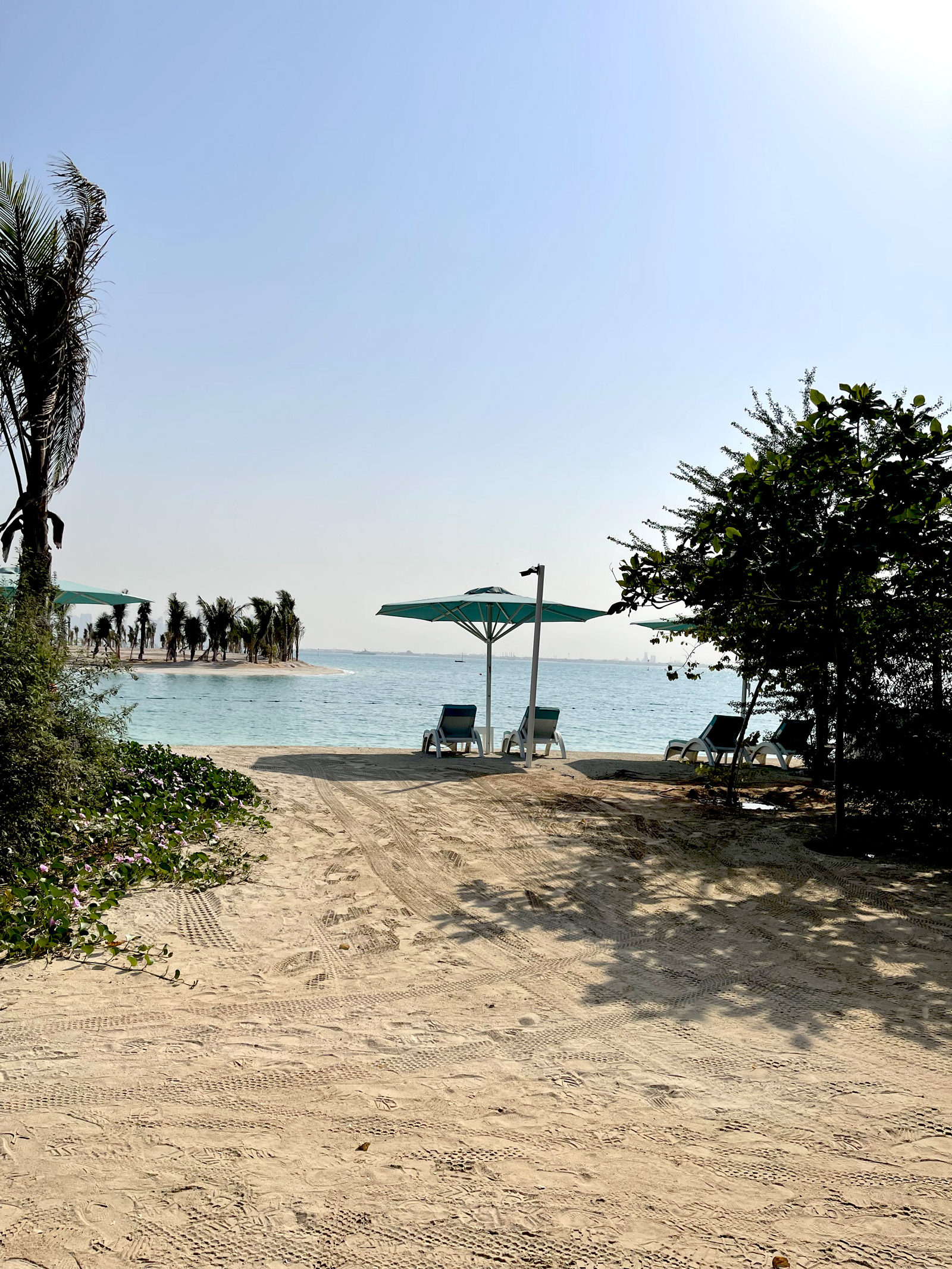 The main pool is also superb! Shaded and surrounded by vegetation, it allows you to swim all day long. A few meters from it, you find yourself on a nicely furnished beach, and the views over the skyscrapers are just incredible as you walk along the seafront.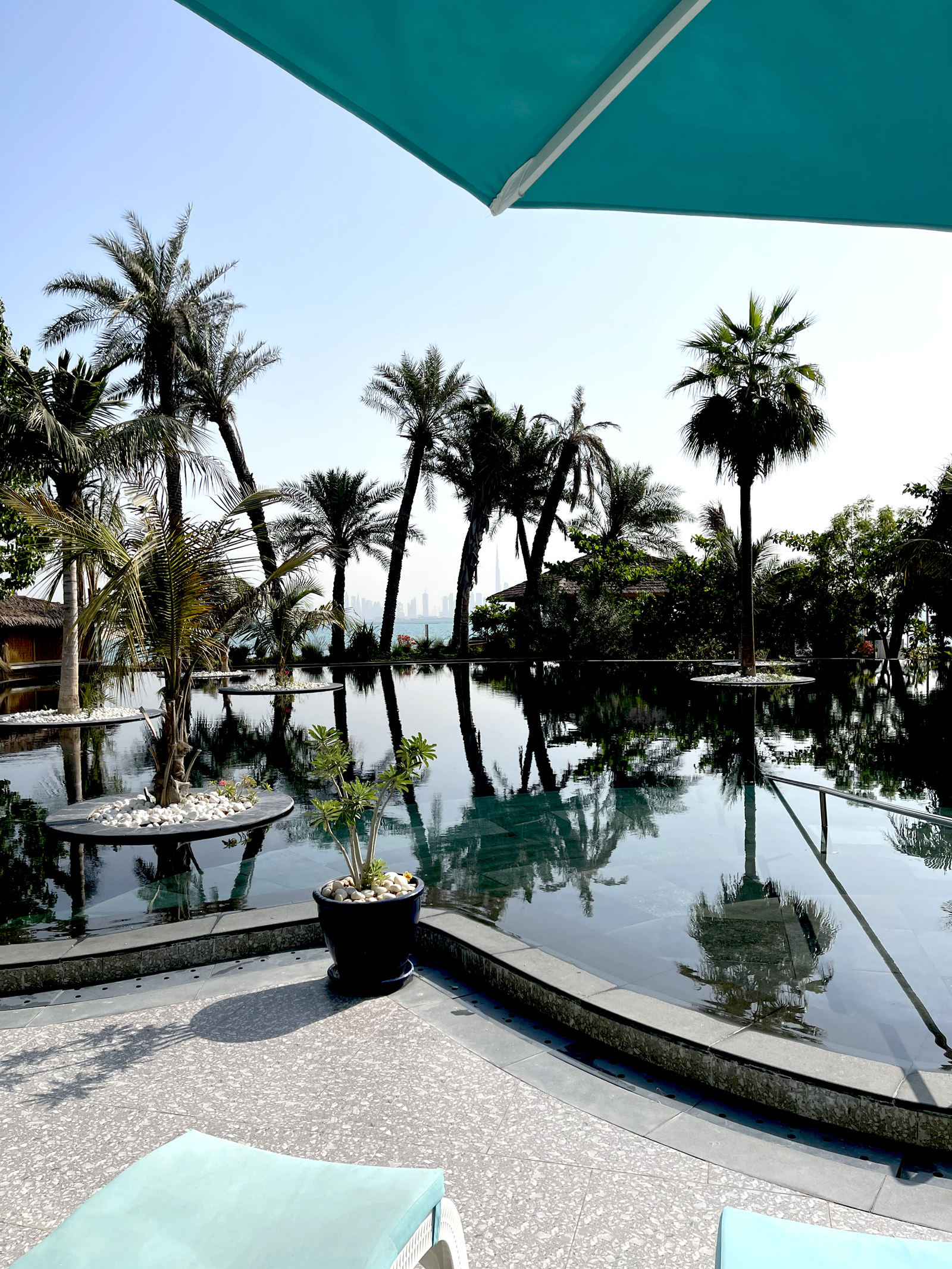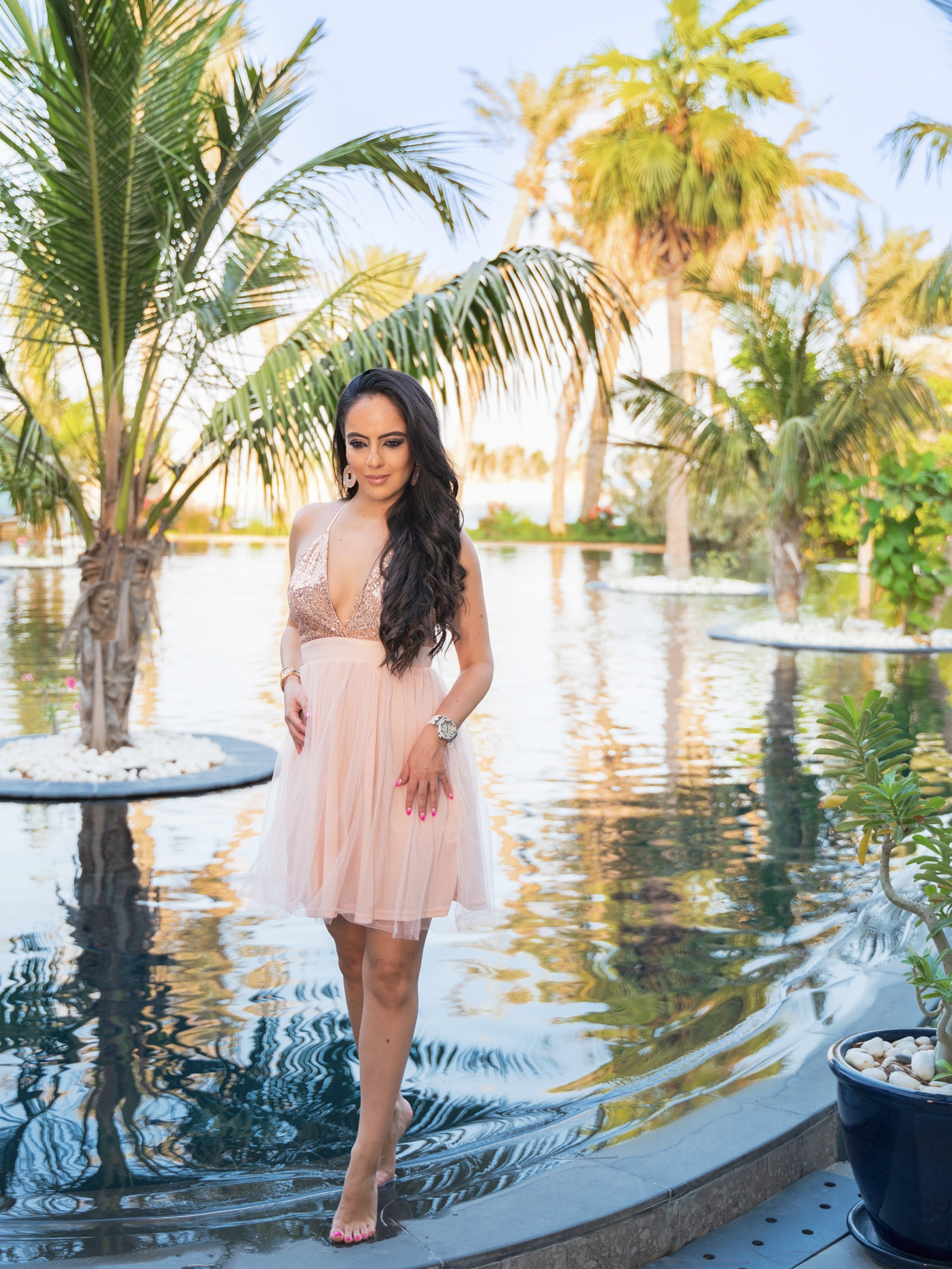 The Anantara World Islands also proposes many activities, which will keep you busy such as culinary adventures, SeaWorld exploration, kayaking, yoga and cinema under the stars. There is also a kids club for the children in search of fun activities.
I would like to share two of the experiences that I simply adored
Opulent Spa
The first was a little relaxing break at the Anantara World Islands Spa. The luxurious rooms are a perfect spot to enjoy many treatments carried out by a team with expertise and professionalism. I must give a special mention to Kadek and her magic hands!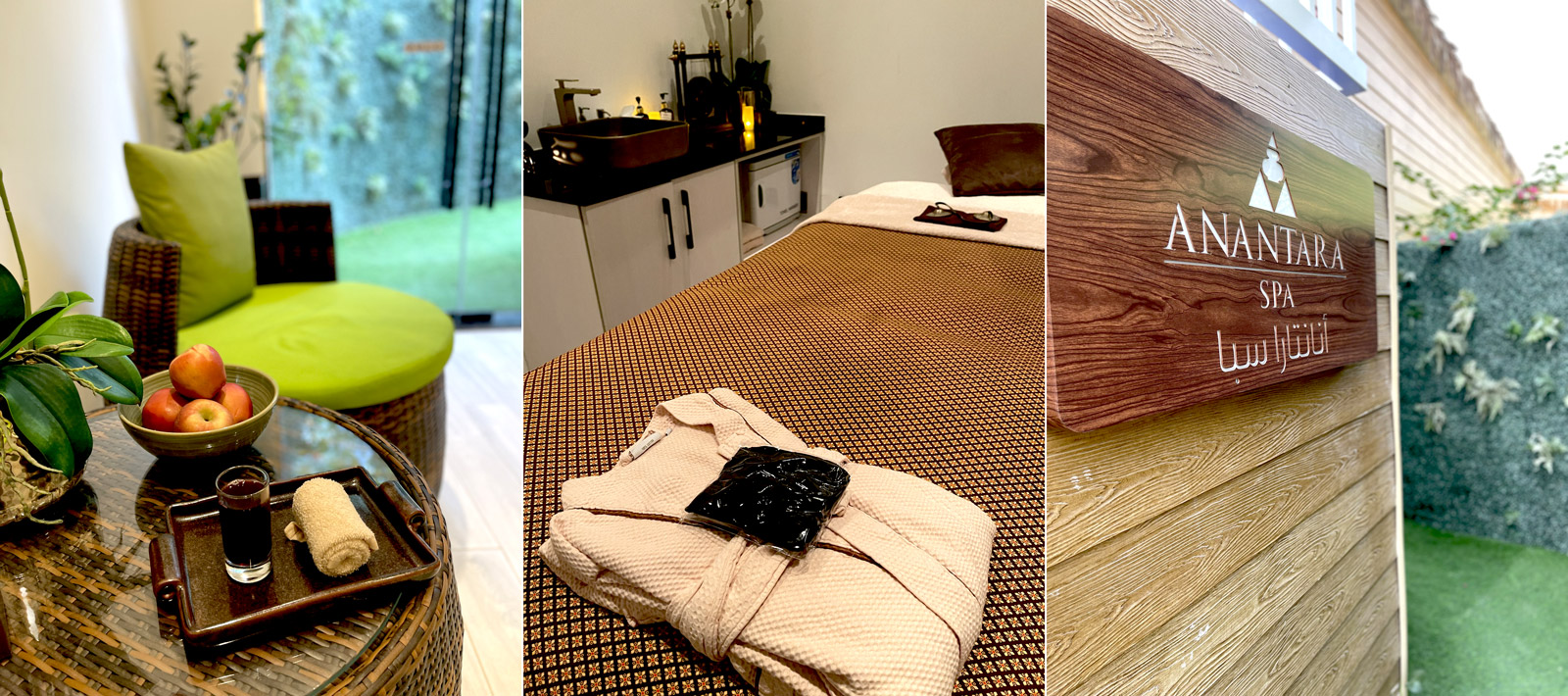 The second experience - a first for me - was the Hamacland! It is a private floating lounge, positioned by the team to face Dubai skyscrapers. From the very beginning you feel disconnected and rocked by the gentle breeze; such a timeless moment! I must also add that the Chef prepares many small dishes for you to taste, as shown on these photos.
Truly a home-away-from-home Experience
I really had a delightful time at the Anantara World Islands Dubai! This place is just unique… and treats its guests to real diverse experiences. I must highlight the kindness and the professionalism of the whole team, with a special mention to Sayyed, who showed real dedication.
Anantara World Islands is for those who wish to experience a luxurious break in an exceptional natural environment, albeit only 15 minutes away from the vibrant and incredible Dubai!